November 19th, 2008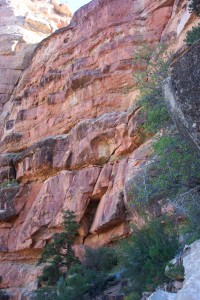 This may seem obvious, but it's something I need to remind myself of from time to time. We can't avoid every Migraine. The job before us in managing life with Migraine disease is to avoid as many as we can, through avoiding triggers, getting rest, exercise, nourishment, drinking enough water, living a healthy life, through relaxing and calming our nervous systems, through getting the best medical treatment we can, appropriate use of medications, using other therapies to help us maintain ourselves, balancing our energy and our work-load, getting support, getting to know our own bodies and our own reactions… are you breathless yet? Yes, we do all of that, and it is a big job, and most of us can have a huge impact on the number and severity of Migraine attacks that we get. But we can't avoid every Migraine.
I didn't avoid the one that hit me last night. Sometimes you can see them coming, you can see the set up as it is happening, like in a movie where you start yelling at the heroine, "No, don't open that door, don't do it!" but she does it anyway. Here's what happened to me: I missed a dose of my preventive medication; I had several days of anxiety over current financial uncertainties; I slept badly for two nights; I got my period; something upset me and I cried; I had a fun and exciting radio interview which I enjoyed very much; I began feeling some head pain and didn't take an abortive right away because I needed to drive my kids to some appointments.
Chances are that even with the large stack of triggers I was dealing with, if I had taken my triptan and laid down at the first sign of pain, I probably would have minimized the Migraine, if not eliminated it altogether. In a perfect world, my husband wouldn't have had an important commitment I didn't want him to miss, and could have driven the kids. Hell, in a perfect world, we'd have safe available public transportation! No, wait a second, in a perfect world we'd have the public transportation and I wouldn't have the Migraine!
Instead, I took Adam to his drum lesson, then we went to the library until it was time to get Rachel from her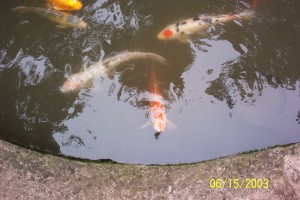 rehearsal, then we sat outside the High School for 45 minutes until she was let out from the rehearsal. I should have let her drive home but the effort of climbing out of the driver's seat and into another was too much to face. By the time I got home I could only climb upstairs, vomit, give myself an Imitrex injection, and lie down. I couldn't find my ice packs. The pain was so intense that even shifting position in bed made my head pound. All I could do was lie perfectly still with my bean-bag eye mask, do my relaxation breathing, and wait for the pain to ease. After a couple of hours it let up enough that I could sleep. It's still with me today, though much less intense. I think if I keep very quiet it will leave today.
I am lucky that I don't get a Migraine that bad very often. Not more than once every month or two. Most often I am able to treat the Migraines I get right away; most of them do not progress to that kind of excruciating pain. Life happens, though. We don't live in a perfect world. We have a disease; we do the best we can. I have been going about a week between Migraines, which is great progress. I'm grateful. I hope you are doing well too.
- Megan
Tags: Adam Oltman Porcher, Adam Porcher, Migraine management, Migraine pain, Migraine triggers
Posted in Managing, Musings | Comments (3)