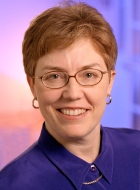 Megan Oltman, BA, JD, Results Certified Coach:
I coach Migraine sufferers and people with other chronic illnesses in managing their illnesses and lives so they can accomplish what they want in life.  I am a Migraineur myself, juggling life as a businesswoman with Migraine, chronic fatigue syndrome and chronic sinus infections.  I have successfully worked from home as a personal and small business coach, a family mediator, a writer and an attorney, for over 18 years.   My goal for myself and my clients is to live well, to live a purposeful life, with chronic illness, since we don't get the choice of living it without!
I'm a graduate of Antioch College and New York University School of Law. I am a Level One Certified Coach from Results Coaching Systems, and am trained as a divorce mediator by the New Jersey Association of Professional Mediators.  I have coached dozens of individuals in reaching major goals in their personal and business lives. Having had major success in reducing the severity and frequency of my own Migraines, using the Headache Reduction Program described in Ian Livingstone, M.D. and Donna Novack, R.N.'s Breaking the Headache Cycle, I lead classes in relaxation to help calm the nervous system and reduce Migraine triggerability.
I've been married over 20 years to a great guy I've known since we were toddlers.  I live in a tiny town, at the edge of a big field, but within an easy distance of the big cities of the Northeastern United States.  I love writing, reading, hiking, gardening, sewing, dance, singing, music, hanging out having deep and intense conversations, also silly fun ones, oh and laughing, that's a major interest of mine!
I also provide services to other attorneys, to help them with their legal practices, at Per Diem New Jersey; and I have a divorce and family law mediation practice, which you can read about at  Mercer Family Mediation.