January 7th, 2010
The context in which we look at an issue can make a huge difference in our way of perceiving and interacting with the issue. When I began exploring the on-line world of support for Migraineurs and chronically ill folks, I came very early upon Teri Robert's site, Help for Headaches, and there on the site, she had this badge:

I wondered at the time, was this really empowering, to emphasize having a disease? It is a disease, but we can have an impact on our own health by developing an awareness of our own systems, and learning to relax and calm their reactivity. I had spent some years learning that myself and that's what I wanted to share with others.
The more I looked at it, though, the more I got Teri's point. I realized that for the many of us who have had our condition minimized and scoffed at, the recognition that we have a disease is empowering. Our problems are real, and biologically based; our pain is real. We live with the consequences of having a hyper-reactive nervous system. For those of us who have wondered what was wrong with us, if we were crazy, if we were somehow bringing the pain upon ourselves, it is empowering to recognize that we have a disease, not just a headache! Starting from the context of a disease, we can learn about it, learn what impacts our disease for better or worse, learn to manage the disease, and to manage our life with the disease. Acceptance is the first step, and gives us a foundation to build on. It makes it possible to move forward. We can say, "Okay, I have this disease. Now what? What am I going to do about it?"
For over 15 years, since I was pregnant with my son in the fall of 1994, I have been living with fatigue, lassitude, body aches, on and off difficulty concentrating, frequent sinus infections, difficulty fighting off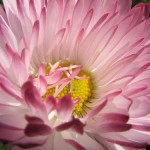 disease, and, in the last 10 years, ever increasing Migraines. I have gone down many paths to address these issues. With regard to the Migraines, I learned a great deal about the disease, worked with doctors to find medication and supplement combinations that helped me, and learned to practice relaxation to calm my system. My Migraine frequency is down considerably. Not so the fatigue and general pain issues, however. I have tried many different nutritional regimens, and learned a lot about what foods are most helpful to my body. I have gone great lengths to balance my hormones, and have definitely seen an improvement in my overall health and stamina through doing that. No matter what I did, however, the fatigue and pain issues did not change much.
Many people with Migraine also have Fibromyalgia, and as I got to know more people with Migraine I heard a lot about the other disease as well. My reaction for quite a while was, "Oh, I probably have that one too, but I don't want to know about it." It felt overwhelming to me to have to deal with another diagnosis. I practiced active avoidance. Then I saw Dr. Young at Jefferson Headache Center and he listened to me talking about my fatigue, and he pressed the Fibromyalgia tender points, and I gained a new context. Thanks, Dr. Young!
I'm not kidding with the thanks. It was just like Teri's badge above, the pieces of a puzzle came together. I already knew that my central nervous system had some serious processing issues, well this was just another manifestation of that. In addition to having my neurons fire off and produce Migraines in reaction to certain stimuli, I have an increased reaction to pain and exertion. If I bang my elbow, the pain moves out in ripples from the point, increasing for a time like an echo in an echo chamber. If I expend more muscular energy than usual, my muscles ache for days as if I had the flu. If I am active and push myself either physically or mentally, I have a kind of fatigue that is beyond tired; it is the bone-weary exhaustion of someone who has been pushed beyond the limits of their endurance.
I have gained a lot from the context of having another disease – Fibromyalgia. I have gained a community of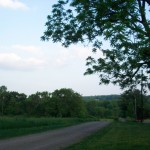 fellow sufferers, who care, who understand, whose wisdom and experience are available to me. I have gained the relief of knowing that I am not lazy, or losing my mind, or fundamentally bad, I am a person with a(nother) disease. And this context helps me to find solutions. I know now that stretching helps, and I can push myself to stretch when my muscles hurt and I really don't want to. I know that my fatigue is not something to fight or to cover over with caffeine, but that it is a signal to rest. I know that getting some gentle exercise each day, and gradually increasing my exertion, will help me. I know that there will be better and worse days, but that each day can be handled, one at a time.
I haven't posted for a while, and I'm glad to say that my new Migraine preventive is helping a great deal. My Migraine frequency is down by about 60% over the past few months. The medication also helps to damp down my anxiety and makes me very sleepy. It seems to increase my REM sleep, which is a sleep stage that Fibromyalgia often steals away. Sleeping better definitely impacts the Migraines; it also makes me less fatigued and less anxious. So at the same time that I have taken on this new diagnosis, Fibromyalgia, I have seen some of its symptoms decrease.
I'm learning this one. It's a listening to my body, to my inner sense of myself, in a new way. Similar to the way I already listened, a familiar tune but in a different key, perhaps. The biggest gain from the new context is another level of self-acceptance. I am not a bad person trying to be good; I'm just a sick person learning to be as well as possible.
Tags: disease management, fatigue, fibromyalgia, migraine
Posted in Communicating, Managing, Musings | Comments (0)