February 9th, 2009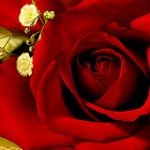 Yes, just in time for Valentine's Day, what you've all been waiting for. Hop on over to Somebody Heal Me for the February 2009 Headache and Migraine Disease Blog Carnival.  To quote our host, Diana Lee:
The Headache & Migraine Disease Blog Carnival has been created to provide both headache patients and people who blog about headaches with unique opportunities to share ideas on topics of particular interest and importance to us.
This month's carnival asks "Can Sex and Migraines Co-exist?," says, "Tonight, Dear! I have a Headache!" as well as a number of other interesting posts on Migraines, sex, pain, and chronic illness. Please be sure to check it out!
- Megan
Red rose image courtesy of Jesslee Cuizon.
Tags: blog carnival, chronic pain, migraine, sex, Somebody Heal Me
Posted in Weblogs | Comments (0)