Archive for the 'Advocacy' Category
September 22nd, 2009
Please sign the American Pain Foundation's petition to the Food & Drug Administration asking them to educate the public about the dangers of overuse of acetominophen (Tylenol), rather than restricting its use.  The FDA is considering banning pain medications such as Lortab, Percocet and Darvocet which contain acetominophen as a second ingredient in combination with a narcotic pain reliever, as well as making extra-strength acetominophen formulations available only by prescription.  As the petition states,
When used as recommended, acetaminophen is a safe and effective pain reliever and fever reducer and has been used by millions of Americans for decades.  This medicine, like all medicines, has risks when used beyond the recommended amounts.
Acetaminophen: Educate, Do Not Regulate.
The FDA's proposed regulations are due to concerns about liver damage from overuse of acetominophen.  Proper labeling could do away with much of this concern, and avoid leaving pain patients without medications they need to get by on a daily basis. Without proper labeling, it's easy to overuse the medication even at lower doses. More importantly, people who rely on these medications to get through their daily lives will be left without help.
You can also leave comments directly for the FDA – the comment period ends September 30th.
Please take a few minutes to take action on this important issue!
- Megan
Tags: acetominophen, American Pain Foundation, FDA, pain
Posted in Advocacy, Managing, Medicine | Comments (0)
September 16th, 2009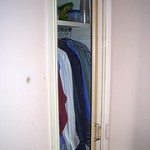 You may know that Cindy McCain came out of the closet as a Migraineur in the past few weeks, revealing her long struggle with the disease, and very controversially likening her suffering to that of a prisoner of war.  Whatever you may make of that statement, there is no doubt that this will bring a lot of attention to Migraine disease.  A high profile advocate may be just what we need to finally get some recognition for the huge impact of this disease. Cindy McCain gave the keynote address at the International Headache Congress in Philadelphia last week, and Teri Robert got an exclusive interview with her.  You can read Teri's inspiring article here: Interview with Cindy McCain.
- Megan
Tags: migraine advocacy, Migraine and Headache awareness
Posted in Advocacy, Current Affairs | Comments (0)
June 10th, 2009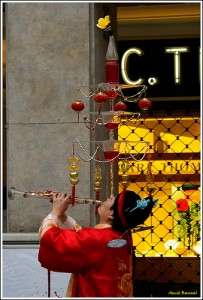 Some of you may know that for the past few months I have been writing articles on Health Central's My Migraine Connection on legal issues that relate to Migraine and chronic illness – doctor/patient confidentiality, protection of your Medical Records under HIPAA, Accommodations under the Americans with Disabilities Act, and look soon (in the next day or two) for an article on taking intermittent leave under the Family Medical Leave Act. You may know that in addition to coaching Migraineurs and others with chronic illness in how to manage life, get better, and live well with chronic illness, I am also a business coach, an attorney and a mediator, and I'm helping my husband develop several other web-based businesses for our family.
I try not to make too many recommendations that I haven't tried myself, and so if I am going to coach and advise people in how to perform the extreme juggling act that is life with chronic illness, I guess I'd better be quite the juggler myself. I didn't necessarily set out to do it on purpose – it worked out that way. When full time lawyering didn't fit with chronic fatigue and triggered too many Migraines, when business coaching dropped way off in the current economy, when Migraine management coaching was a great idea but needed some time to develop, I have tried to keep nimble and keep using all my skills, trying new things and renewing old ones, all while getting sufficient rest, managing my triggers, and practicing my intentional relaxation.
I really started out this post to point you to the writing I've done on legal topics lately, because I think as you are managing your life with Migraine, these are useful pieces of information for you to have. But I do think a lot about all the many pieces that make up my life, the balls I have up in the air, as I work to manage it all, and to help those of you who work with me to manage what you juggle as well. It's great to have something to work on. You don't need to have as many things to manage as I do – I'm probably an extreme case. But it is important for us to have a sense of purpose and to be making a contribution in life – even when we are ill. It may not be work for pay – but if that's possible, it's a good thing! I recently added a little part-time job to my mix that keeps me on my feet for several hours, several days a week. Despite some initial exhaustion, over all my stamina seems to be building.
I hope for you that you have something that can get you out of bed and give you a sense of purpose – at least some of the time. Let me know how your juggling act is going!
- Megan
Street juggler image courtesy of Amit Bansal.
Tags: disability rights, managing life with migraine, work-life balance, working
Posted in Advocacy, Managing, Musings | Comments (2)
June 8th, 2009
It's a big week in the world of headache – first of all it's Migraine and Headache Blog Carnival time again,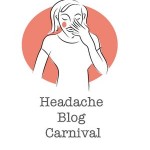 with this month's topic of "What people don't understand about migraines & about what it's like to live with them" posted over at Somebody Heal Me. Lots of great posts, both on and off topic. If you haven't checked out The Headache & Migraine Disease Blog Carnival before, it was been created to provide both headache patients and people who blog about headaches with opportunities to share ideas on topics of particular interest and importance to us.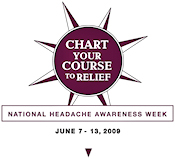 But even bigger news is that it's National Headache Awareness week, sponsored by the National Headache Foundation.  Educational events are going on throughout the country this week to raise awareness of Migraine and other headache disorders.  A great new tool on the National Headache Foundation web site is Headache U, an on-line resource where you can look up your experiences with headache, create a personal headache profile, and get matched with the right resources for you.
A great week for educating both ourselves and the other people in our lives about Migraine Disease and Headache Disorders!
- Megan
Tags: blog carnival, headache disorders, Migraine and Headache awareness, Migraine disease, National Headache Awareness Week
Posted in Advocacy, Communicating, Weblogs | Comments (1)
May 8th, 2009
The National Headache Foundation has a great idea.  There are at least 36 million Americans who suffer
from Migraine disaease.  (Yes, look around.  That's one out of every 12 people you know!) If just one million of us gave a dollar each, that would raise a Million dollars for Migraine research!  Did I mention that Migraine research is so underfunded that the research is about 30 years behind any other major disease that impacts this many people?  Yes, I did, but that's okay, I'll mention it again.  Please go back and read what we were lobbying for at Headache on the Hill.
Only one out of 36 of us has to participate to make this work.  Are you game?  Go on over to the National Headache Foundation and give just one dollar!
Teri Robert lets us know about a lovely added twist, just in time for Mother's Day!  Have a mother or grandmother with Migraine Disease?  Are you married to one?  Is your sister one?  How about giving one dollar for Migraine research in her name – a lovely way to recognize her on Mother's Day!  Read Teri's post The Perfect Affordable Gift for Migraineurs here.  The National Headache Foundation is launching the Migraine Million Campaign just in time for Mother's Day – to raise awareness that this is a genetically based disease.  Talk to your Mom about Migraine disease.
- Megan Oltman
P.S. Six percent of men have Migraine disease too. You can give a dollar in the honor of all those Mother's sons!
Tags: Migraine disease, Migraine research, National Headache Foundation, Teri Robert
Posted in Advocacy, Current Affairs | Comments (0)
April 22nd, 2009
Coming up this Sunday, April 26th, at 4 pm Eastern time, I will be hosting the second of our monthly

Managing Life with Migraine Teleconferences with Michael John Coleman, Co-Founder, President, and Executive Director of MAGNUM, the National Migraine Association.  The association was founded in 1994, and has been instrumental in many pieces of legislation that have made a difference to the lives of Migraineurs.  In their own words:
MAGNUM: Migraine Awareness Group: A National Understanding for Migraineurs, was created to bring public awareness utilizing the electronic, print and artistic mediums, to the fact that Migraine is a true biologic neurological disease, to assist Migraine sufferers, their families, and coworkers, and to help improve the quality of life of Migraine sufferers worldwide.
Michael John Coleman is one of MAGNUM's Co-Founders, an award-winning photographer (though we can't show you photos on the teleconference), and has been involved in many significant battles for Migraineurs in the past 15 years.  We'd love to have you join us on the teleconference.  The call is free but you must register to be on the call.  Go to Managing Life with Migraine Teleconferences to register.  If you already registered for last month's teleconference there's no need to register again.
- Megan Oltman
Tags: MAGNUM, managing life with migraine, migraine advocacy
Posted in Advocacy, Managing | Comments (4)
April 20th, 2009
Once again, there is an opportunity to take a little bitty action that makes a big difference.  There has been a National Pain Care Policy Act before Congress since 2003.  This may be the year at last, as it passed the House in March and is now in the Senate.  Pain is the most common reason that Americans access the health care system, yet there has been no consistent national standard for dealing with pain care.  This has great implications for all of us with chronic pain conditions, Migraine included.  The Alliance for Headache Disorders Advocacy has taken on passage of the National Pain Care Policy act as one of its goals – it will make a significant difference in the treatment we receive.
So, the time has come to email your senators and ask them to co-sponsor the National Pain Care Act.  It's ridiculously easy.  The good folks at the AHDA have once again set it up so all you have to do is click, type in your name and address, add a few words of your own if you wish, and you're done.
Please go over to the AHDA site and email your Senators today.  Less than five minutes, I promise, and you'll be feeling no pain (at least, not from this).
- Megan Oltman
Tags: Alliance for Headache Disorders Advocacy, National Pain Care Policy Act, pain care
Posted in Advocacy, Current Affairs | Comments (0)
March 27th, 2009
If you've read my blog (and I know you've read it cover to cover, all 140+ posts, right? oh, well…) you may
know something of my story. I've been working from home since my daughter was six months old, almost 18 years ago, when I discovered that my legal job wouldn't allow me to return to work part time.  Three and a half years later my son was born and that's when my odyssey with chronic illness began.  I learned a lot about managing life, with a business, with children, and with chronic illness.  Eventually I put aside my legal practice and became trained as a professional coach.
After 7 years of coaching I had one of those aha moments where I realized I had a lot to offer, to help Migraine sufferers and other chronically ill people learn to manage their lives with their illnesses, to live the best, most purposeful and rewarding lives they can, to build businesses or stay employed if possible, to minimize the impact of their disease and maximize their joy. I helped a few face-to-face clients this way, but started exploring the internet as a way to get more help to more people, more affordably.  That's why I'm here.  That's why this blog, this site, the relaxation teleclasses and recordings, and some more products to help you coming soon…
In the course of starting this, of creating this thing called Migraine Management Coaching, I have gotten to know all these wonderful people who are committed to making a difference for people with Migraine and chronic illness. First and foremost, my dear friend Teri Robert who has taught so many people how to be an informed medical consumer and get the care you need. And so the idea of the Managing Life with Migraine free teleconferences was born.  We're starting in two days , on Sunday March 29th, and continuing on the last Sunday of each month, 4 PM eastern time, talking with a series of experts on topics that will help us manage our lives with Migraine!
Register now for our first call on Sunday, March 29th with Teri Robert – Writer, Author of Living Well with Migraine Disease and Headaches; Patient Advocate; Lead Expert, My Migraine Connection.
Topic: Taking Charge of Our Migraine Care – What Do We Need to Know and Do to Advocate for Ourselves and Be Informed Medical Consumers.
There is no charge for the call, but you need to register to get the call details!  You can Register Here.
- Megan Oltman
Tags: disease management, managing life with migraine
Posted in Advocacy, Managing | Comments (5)
March 26th, 2009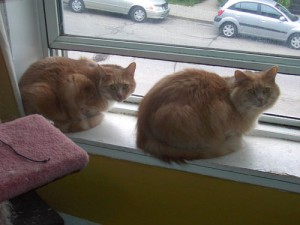 There are two days left to get your email in to Congress (that is, today and tomorrow) requesting that they sign off on language that directs the National Institutes of Health to fully fund research on Migraine and Headache disorders.  You don't even have to think up your own email, or find your Representative's contact information (or know who your Representative is) – all you have to do is click here for the Alliance for Headache Disorders Advocacy's action page.  There you can send your email in less than three minutes and a few clicks.  If you haven't done it already, please do it now.  It will mean better treatment options for all of us.  It will mean more understanding of our disease, and more options in our future.  And if we don't get enough signatures now, it will mean another year of delay, without basic research being done.  Please take a few minutes out to help.  I took three days out to go to D.C. on this effort.  You can take three minutes without leaving your chair.  Thanks!
- Megan
Cats in the window image courtesy of Helene Jutras.
Tags: Alliance for Headache Disorders Advocacy, Congress, Migraine treatment, National Institutes of Health
Posted in Advocacy | Comments (2)
March 2nd, 2009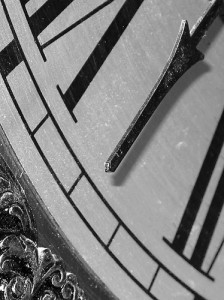 If you read my post about Headache on the Hill last week (or even if you didn't but you're keeping current in the world of Migraine advocacy) you know that there is currently a letter on Members of the US House of Representatives desks, asking them to direct the National Institutes of Health (NIH) to spend a fair share of their budget on Migraine and headache disorders research.
You can make a difference, it's easy, and the time is NOW.  Use this link to go to the Alliance for Headache Disorders Advocacy (AHDA) and take action.  There is a letter already prepared to go to your representative – you can add your own text to it, and when you fill in your address, the form will automatically determine who your representative is and direct it to the correct congressional office.  Easy as pie.  It will literally take you 2-3 minutes, and the more of us they hear form, the better chance we have of succeeding.  A sentence or two of your own experience as a Migraine sufferer will help them understand why this is so important!
Please take a couple of minutes to make a difference for all of us!
- Megan
Clock face image courtesy of Steve Burke.
Tags: Alliance for Headache Disorders Advocacy, Migraine research, National Institutes of Health
Posted in Advocacy | Comments (0)