July 12th, 2009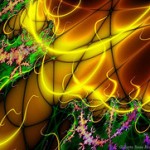 It's your hit and run blogger here, catching up to let you know about two wonderful blog carnivals.
How to Cope with Pain published the June Pain Blog Carnival about a week or so ago (told you I was catching up) with lots of great posts on living with chronic pain.  She has kindly listed teleconferences as one of the posts.
Tomorrow tune in to Somebody Heal Me for the July Headache & Migraine Disease Blog Carnival. There is no theme this time, but there are sure to be a number of great posts as usual.
Hope to talk to you again soon!
- Megan
Carnival Lights image courtesy of Gilberto Santa Rosa
Tags: blog carnival, Weblogs
Posted in Communicating, Weblogs | Comments (1)