October 20th, 2010
I am counting on some of you old hands at living with fibro to chime in on this one, okay? I believe I have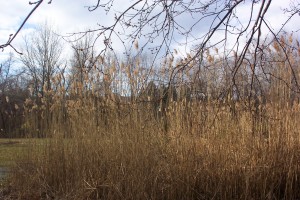 had fibromyalgia for at least 15 years, and maybe for 35 years. I've only been diagnosed for a little over a year, though. My fibro seems to have grown a lot worse in that year as well. What I can't tell is whether the fibro just seems worse because my Migraine disease has gotten so much better that I can actually notice the fibro now.
I think it is worse, though. Certainly the fatigue is nothing new, that's a fifteen year old problem, which I thought was ME/CFS. It was raising the question of dealing with Chronic Fatigue Syndrome (CFS) with my headache specialist last year which led him to press my fibromyalgia tender points, and led us both to realize that it was fibro that was the issue.  since then things I've been experiencing for a while have "clicked," like how a slap on the shoulder or the teasing pokes my son gives me can really hurt, for a long time. Things that used to be just mildly uncomfortable or unpleasant cause actual pain now. What is new is the feeling that my aching arms weigh a ton and are likely to fall off. This is after a day of sitting up at a desk typing.
I'm finding this disease a hard one to learn to manage. I try to keep my activity level fairly steady from day to day, but if I do get a flare I need to rest for it to go away. Then I'm back to a very inactive state and have to slowly build up all over again. I always want to do many things when I do have the energy for them, but I can cross the line to overdoing so easily.
Saturday, for example. A couple of our dearest friends were in NJ/NY for the weekend – in from Minnesota. It gave us the impetus to do a deep cleaning of the downstairs – one it had needed for a long time. But the day s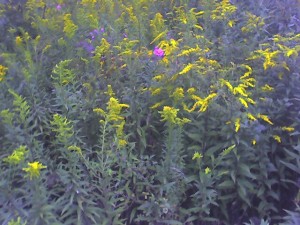 tarted at 6:30, because Adam took the PSAT today, and then we cleaned for several hours until they arrived. We had lunch and lots of talk, a too short wonderful visit of a few hours. I did take a nap after they left, but as the sun was starting to go down I was seized with the desire to be outdoors in the bright chilly Autumn day, and walk in the park. (What's the good of living in the best spot in our little town if I don't get out and enjoy it?) So I took a good 20 minute walk through the paths in the fields. Then I sat on the bed, propped up on pillows, blogging. There was still laundry to be done but I had expended about as much muscular effort as I should for one day (if not more). I ached a bit, but who knows how much more would have set up a flare? It's very challenging.
Tags: Adam Oltman Porcher, Adam Porcher, exercise, fibromyalgia, fibromyalgia tender points, ME/CFS, Migraine disease
Posted in Managing, Musings | Comments (0)