May 23rd, 2009
I am stubborn and it takes a while to convince me. At this point I have to finally admit that Topamax is not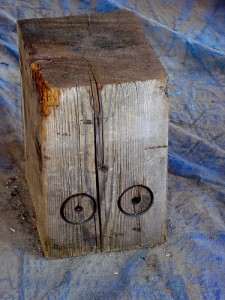 helping me very much. I diary very carefully and keep statistics on my Migraines, and I can say that since I have been on the Topamax I've had about a 20% reduction in my Migraines and overall head pain. Better than nothing, but not much to write home about.  I started on 25 mg in the evening, tried that for a few months, and the first two months saw my Migraines go from 8 – 10 per month to 5 – 6, but I think that was a fluke, because every month since then has been back up in the 6 – 8 range, which is average for me.
My doctor suggested I take the dosage all at night, so that any sleepiness and cognitive side effects would be mostly worn off by morning. This was okay as far as it went, but I discovered after a while that I was having an awful lot of evening Migraines. I also learned that Topamax is pretty well out of your system after around 22 – 23 hours. So the level in my bloodstream must have been getting pretty low by evening, and Migraines were breaking through at that point. When I pointed that out to my doctor, he said that he wasn't too concerned about it "just for headaches," he'd be more concerned if I were on the medication for seizures. I have to say I'm getting a bit concerned with a headache specialist who uses the phrase "just for headaches."
I decided to split the dose evenly between morning and evening and the Migraine preventive effect definitely increased somewhat, but the cognitive side effects became much more noticeable. So much so that after a month on 75 mg I decided it was intolerable; I was getting next to nothing done in the course of a day. So my doctor was certainly right that taking it all in the evening lessened the side effects, it just lessened the main effects as well! I went back down to 50 mg two weeks ago.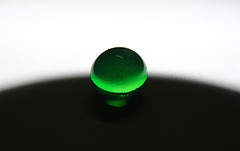 But even on 50 mg, I've been so slow I am hardly getting anything done and I have almost no days where I am full of energy. I just don't feel like me, at all. I cut down the Topa to 25 yesterday, as per schedule with my doc. Well I took this morning's half pill (12.5 mg) and felt all my energy and alertness just drain out of me within about 15 minutes – okay, now I'm eager to be done with the stuff!
The problem is where to go next. My doctor is recommending amitryptaline, an old tri-cyclic anti-depressant. Some people experience sleepiness, fatigue, and weight gain on it. I read on line that some of the top Migraine specialists don't prescribe it because it is "primitive." It's actually off the market as an anti-depressant, but for Migraine prevention is prescribed at a much lower dose than for depression. On the other hand, some people experience no side effects.
I'd like to propose some alternatives to my doctor, but I'm feeling a little overwhelmed by the research involved. I look at side effects lists and I don't like any of them. I read others' experience but I know that what was true for them won't necessarily be true for me. I just know that 6 – 8 Migraines a month is too many. I've had worse, and many of you out there live with worse. But I am sure I can do better!
- Megan
Still looking for that magic pill!
Block head image courtesy of Stefan; magic pill image courtesy of [O*] 'BharaT.
Tags: migraine prevention, Migraine preventive medication, migraine specialist, Topamax
Posted in Communicating, Managing, Medicine | Comments (7)