September 3rd, 2009
Last week Karen Lee Richards of Chronic Pain Connection let us know about a technological advance in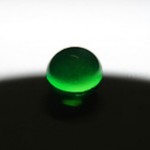 medication – the approval of Abuse-Resistant Morphine.  The idea is that extended release opioid-containing drugs like Oxycontin have been prone to abuse because they can be crushed, avoiding the time-release built into the capsule and allowing drug-abusers to take in large amounts of the drug at one time.
King Pharmaceuticals has created an extended release opioid, approved by the FDA and marketed as EMBEDA, which also contains Naltrexone, a drug that blocks opioid receptors.  If you take the drug as prescribed, no problem, the Naltrexone passes through your system without being released.  If, however, the capsule is crushed, the Naltrexone is released and the effect of the opioid is blocked. Very clever!  Read more about it in Karen's excellent article: Abuse-Resistant Morphine Approved.
This is very good news for chronic pain sufferers who must rely on these types of drugs to get by – societal fears of drug abuse, drug seeking in emergency rooms and similar issues have made it harder to live as a person with a chronic pain condition.  For those of us who must use an opioid occasionally for Migraine rescue, it's good news as well.
Now, not to take away from the seriousness of this, because it is really is a great advance, it does make me wonder – What other drugs could they engineer to make them abuse resistant?  What about our society's most prevalent Legal drug – Could we put something in alcohol to make it stop intoxicating people once they approach their legal blood alcohol limit? Just sayin…
- Megan Oltman
Tags: chronic pain, drug abuse, opioids
Posted in Current Affairs, Medicine | Comments (0)