Posts Tagged 'vote'
November 4th, 2008
I have to admit to a new illness – not a chronic one this time, but acute.  I have election fever.  I fear I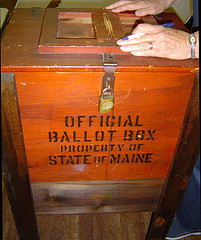 will be good for nothing until the election results are in tonight, and that will be late.  Tomorrow I will be exhausted and probably have a Migraine from lack of sleep.  I could hardly sleep last night, and my dreams were full of voting booths and speeches, polls and impassioned arguments.  Yesterday I had a teary conversation with my parents about how they raised me, about the values of inclusiveness and democracy, remembering the assassinations of Dr. Martin Luther King Jr. and Robert Kennedy in my childhood, my parents' deep despair at those events and how they explained the world to me around them, and how this election feels like a fulfillment of what my parents have stood for their entire lives.  Who else out there is as worked up as I am right now?
I already anticipated that I would not sleep much tonight; I didn't expect that I would have such trouble sleeping last night.  I didn't expect that my irritable bowel syndrome would flare up, as it did overnight and is today.  It's a good thing I live in a very small town because  a long line at the polls would not work for me today!  I plan to spend a few hours volunteering today, helping others get to the polls, providing rides if needed, as long as my body allows me.
As a coach, as a chronic illness coach I should probably be advising you, and myself, to relax, to get rest today, to go to sleep tonight and find out the election results in the morning.  I don't think I would be capable of taking that advice.  We are human, and we must concede our humanity.  My Migraine Connection posted their poll of the week today – "Do You plan to vote regardless of a Migraine?".  Of around 120 responses so far, 94% said yes, they plan to vote regardless of a Migraine.  That's how important this election is to us.  The outcome here matters to all of us, wherever we stand politically and even wherever you live in the world.  I know many people who have devoted many hours to volunteering this election cycle; my illnesses make me unable to do as much.  I may feel very sick tomorrow, but I will know I have done what I can.
Be good to yourself today.  Vote if you can and you haven't already.  Help someone else if you can.  Let me know how you're doing!  I'll be back posting again when my fever has passed!
- Megan Oltman
Tags: election, irritable bowel syndrome, migraine, volunteering, vote
Posted in Current Affairs | Comments (0)
October 17th, 2008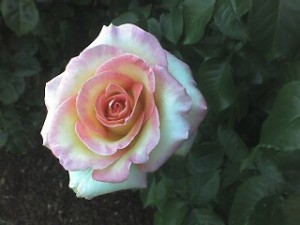 A funny thing happens when you start blogging.  There is this little bit of celebrity that arises.  I can admit that like many people I once secretly wanted to be famous.  My friend Laura told me in High School that she pictured me as a kind of revolutionary leader, with thousands chanting my name.  If that had ever been my ambition, I'd have to say that I failed miserably.  I've made it through nearly 50 years of life and I don't think even dozens have ever chanted my name.  Not at the same time, anyway.
But I digress.  I started this blog for a few reasons.  I wanted a place to share my thoughts on living with Migraine disease, and the other chronic illnesses I live with.  I particularly wanted to share my hope and strength, as someone who has come a long way in managing a life with these conditions.  I wanted to join the warm, intelligent, funny and committed community of Migraine and headache
bloggers and advocates who are making such a difference in the lives of patients and in advancing the understanding of this disease.  The big reason was this moment of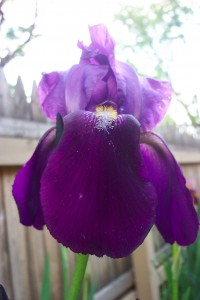 truth I had almost a year ago, when I realized that my chronic illnesses are not just an impediment in my life; they
are an opportunity to
share my professional tools and skills, and the
wisdom I have accumulated, to help others manage their lives with
Migraine.  I wrote a bit more about that a few months back in My Migraine Story.
I didn't really start the blog to keep the world posted on the doings in my own life.  I tell a lot of stories, partly because I come from a family of storytellers,and partly because I've always made points (with clients and anyone who will listen) by telling personal stories, about things that happen and lessons I learn.  So it's been a lot of fun doing that here.  And lo and behold, I learn that people are actually following (to some extent) what's going on in my life.  Little old me, Megan, Rachel & Adam's Mom, Danny's wife, Joan & Jim's daughter, Jon & Ellen's sister, the lady in the house on the corner by the field, the little red-head… that one.  It's a small and gentle sort of celebrity, but I find when I don't follow up on things I've mentioned, sure enough, you're actually listening, and sometimes you ask.
So the news between my ears…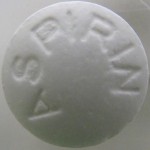 I'm looking for an allergist to determine whether I should even pursue this Medication Allergy challenge test idea, because as my friend Medieval Writer of Sparkling with Crystals reminds me, anaphylactic shock can potentially kill you faster than a doctor can save you, even in the hospital with a crash cart standing by.  
I'm spending a little time, just a few calls here and there, my head and energy levels allowing, volunteering for Barack Obama's campaign.  Please get out and vote for better health care!  You don't have to chance feeling well enough on election day; you can vote early in many states – go to Rock the Vote to check your state's rules.
My difficulties with the Topamax are settling down.  We'll see what happens when I go back to Dr. G and increase the dose next week!  Tingling has disappeared and the cognitive effects are fading.  An unexpected benefit seems to that it is functioning as an anti-anxiety med for me! I am a pretty
anxious person by nature, and I tend to obsess on things, but it seems like the slight loss of focus I have on the Topamax means I can't focus on something long enough to really obsess and get anxious! Kind of weird – but I'm just not worrying as much!  MaxJerz of Rhymes with Migraine pointed me towards this piece on Health Central's Anxiety Connection indicating that Topamax is sometimes prescribed in combination with other drugs to treat anxiety.  Who knew?  (Well obviously, someone did, but not me!)
I don't think the Topamax is having a major inhibiting effect on my Migraines yet, though I haven't had a really bad one in the month I've been on it.  I am doing a very slow titration to minimize side effects and will probably increase the dosage when I see my HA specialist next week.  Judith Warner wrote a pretty good piece about her difficulties with Topamax (not named, but quite identifiable) in the NYTimes today, but they didn't publish my comment.  I am trying not to take it personally!
Our Health Insurance Hassles and Headaches may turn out to be a blessing in disguise, NO
thanks to Oxford (who I will still refer to as the insurer from hell) because it looks like there are a range of better, more affordable options out there for us.  I got a lot of info that may help others, too, and will try to do a whole post on it soon.  For others who are struggling with insurance, if you have children, be sure to check out your state's insurance coverage for children.  Some states now extend that to parents of children 18 and under.  I know this is no help for childless people or those whose kids are grown; you deserve health insurance too!
In the meantime, I seem to be developing a lot of Acephalgic, or Silent, Migraines (phono & photo-phobia, dizziness, without head-pain) in the evenings.  It's better than having the head pain, but still means I have to retreat to my cave (i.e. bedroom) for the evening and can't hang out with the family much.  Bummer.  More to talk to Dr. G about next week.
And, (a drumroll please…) my biggest news… by next week (I hope) I should be launching my new website, containing this blog and other resources for Migraineurs, including relaxation teleclasses – stay tuned for more!  Hard at work on it now – soft greens and yellows – looking pretty – can't wait…
Hope your heads treat you well and you have an AWAP weekend!
- Megan Oltman
Tags: acephalgic Migraine, Adam Oltman Porcher, Adam Porcher, chronic illness, health insurance, medication allergies, Migraine disease, Topamax, vote
Posted in Communicating, Current Affairs, Musings, Weblogs | Comments (4)
October 2nd, 2008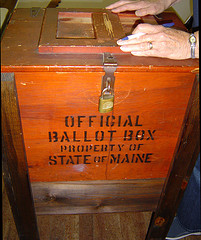 An election is upon us!  (Apologies to readers outside the U.S. but I know our national obsession is big news everywhere these days.) The purpose of this blog is not to take sides politically, so I won't be pushing a platform. I do want to urge all U.S. citizens to get out and vote!
If you aren't registered, the deadlines are coming up.  They vary state by state.  To get electoral information for your state, check out: Rock the Vote.  Rock the Vote even has voter registration forms you can download and mail in!  How cool is that?!  In Alaska you must be registered by this Sunday, October 5th.  Several states have deadlines this coming Monday, October 6th.  Most others have deadlines sometime between October 14th and 20th, although Idaho, Iowa, Maine, Minnesota, Montana, Wisconsin, and Wyoming permit registration at the polls on Election Day.  A big round of applause to those states for actually making it easier to exercise the franchise!  But please remember lines can be long on Election Day, and register ahead if you can.

If you are afraid you might not be able to make it out to the polls, get an absentee ballot.  Check with your
local Board of Elections, you usually have to request one a few weeks ahead, and in most places you can use it if necessary, or show up and vote if you're able.  Some states have early voting, so you can vote while you feel well in case the migraine monster strikes on Election Day!  You have lots of options, so please exercise them, stand up and be counted!

What does this have to do with healthcare? Well, I know I'm not alone in thinking our healthcare system is seriously broken. How about you? Do you have health insurance? Even if you do – Are your premiums affordable? How is your coverage? How high are your deductibles? How good is the care available under your plan? How much are you paying for prescriptions? How much of your total income is going to healthcare each year? Personally, as a self-employed person, my healthcare costs (premiums, deductibles, and co-pays) are second only in my budget to housing costs, ahead of food and transportation costs! I believe we need a new President with a commitment to real change in our healthcare system, and a Congress to help pass the laws that will give us that change.
Please get informed. Don't vote based on commercials or sound-bites or looks or popularity – look at the issues that matter to you. Do some reading, look below the surface. It doesn't have to take long. If healthcare is important, as I'm sure it is to most of us, you can start by taking a look at this tool from Health Central: Healthcare '08 PoliGraph.  You can use it to compare where you stand on various aspects of healthcare with where the presidential candidates stand. Get informed and then get out and vote. Thanks!
- Megan Oltman
Ballot box image courtesy of Just-us-3.
Tags: election, health insurance, healthcare, vote
Posted in Advocacy | Comments (0)