Posts Tagged 'migraine support'
August 27th, 2009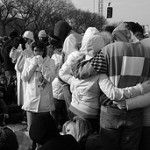 Next week I'll be launching something exciting here at Free my Brain. Since I started looking for help with my Migraines over five years ago, I've been looking for a support group, and hearing about the value of support groups.  Since I've been hosting the Managing Life with Migraine teleconferences on the last Sunday of every month, participants have been telling me how much they love being on the phone with other Migraineurs.  The doctors we've had on the teleconferences have spoken about the value of making progress with small manageable goals.  People email me all the time asking about a support group – okay – I hear you! I coach Migraineurs in managing the various aspects of their lives needed to see an improvement in their Migraine profile and quality of life.  I've also led coaching groups for years, and know how a group can help each other to move forward – so…
I will be leading a twice monthly Migraine Support and Coaching Group. A group of up to 12 Migraine and headache sufferers will be getting together by phone (on a secure conference line) twice a month, to exchange support, tips, ideas and encouragement, and receive coaching and training from me to improve your Migraine profile and overall well-being.  We will work with your doctor's recommendations, finding small manageable goals you can take on that will help you make progress.  Group members will also get access to daily e-mail coaching from me and two relaxation teleclasses per month, training you to calm you nervous system and make it less vulnerable to Migraine triggers.  You will form relationships with other group members, supporting  each other in taking the actions you need to take to move forward.
Meeting face to face is wonderful, and if you have the opportunity to do that, good for you. Most people I know who have run face to face support groups find that they are hard to sustain over time. For those of us with Migraine disease and headaches, it is key to simplify our lives and cut down on stressors. Having one more thing to get out to can be difficult. You can be in the Free my Brain Migraine Support and Coaching Group from the comfort of home, on the phone.
Frankly, I can't wait for this group experience.  Here's what you can expect: your fellow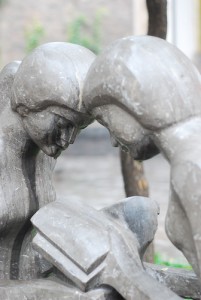 group members will also be pursuing goals in improving their health – and you will learn from them.  Group work on relaxation exercises and developing your ability to calm your nervous systems. The supportive structure of actions to take between sessions and a partner to talk to, to keep you in motion. Your coach and the other participants cheering your results and supporting you through the challenges. A place to vent and talk about your pain and challenges with others who support you and really understand, and keep focusing you on moving forward. Come by the Migraine Support and Coaching Group page to register or learn more, or contact me with your questions. I hope you'll join me!
- Megan
Tags: managing life with migraine, Migraine management, migraine management coaching, migraine support, support group
Posted in Communicating, Managing | Comments (0)
May 12th, 2009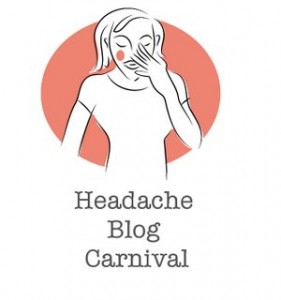 The May Headache & Migraine Disease Blog Carnival is posted at Somebody Heal Me.  Diana Lee created the carnival to provide headache patients and people who blog about headaches with opportunities to share on topics of interest and importance to us.
This month's carnival was on the topic of "Talk about where to find support: Where do you find it & where can other migraineurs find it?" It's a very important topic – Headache disorders and Migraine disease are very isolating and we need support! Head over to Somebody Heal Me for a lot of good reading.  Enjoy.
- Megan
Tags: blog carnival, Migraine disease, migraine support, Weblogs
Posted in Managing, Weblogs | Comments (0)
May 8th, 2009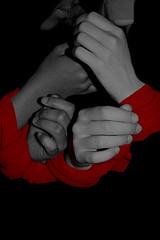 If there's anything that makes me want to throw up my hands and give up, it's how complex Migraine disease is. Migraine disease has multiple triggers, can take multiple forms with different symptoms and effects on our lives, and has multiple treatment possibilities. I could not manage all of this without support. It's lonely dealing with a disease that eats away days and weeks of our lives, and isolates us where the sound and the light won't bother us. Treating Migraine takes managing multiple aspects of our lives and health – that takes support. The people who support me remind me that every day will not be so bad, that life is still worth living, that there is hope. The things that support me give a structure to my life that I can count on when I am not functioning at my best.
We need to cultivate our support systems – building them up when we feel well so they will be there when we need them. We need to do what we can for the people who support us, when we can. In other words, we need to build our stock of resources.
What kinds of support are there? Consider these:
Professional support – this includes:

Doctors – you need a good medical doctor to track and coordinate your care and help you find appropriate medication.
Complementary practitioners – chiropractors, massage therapists, acupuncturists, bio-feedback practitioners, and nutritionists, among others, can help you relax, rechannel your energy, maintain your general health, manage and reduce pain.
Therapists – migraine is not a psychological disorder! But supportive therapy can help us deal with the emotions our illness causes.
Coaches – a coach can help you create a plan to manage your life with Migraine and help you generate the energy and enthusiasm to move ahead with your plan. That's what I do – contact me to hear more about it. Both coaches and therapists can be a great help in picking you up when you are down.

Personal Support:

Friends, family members, neighbors, even bosses or co-workers. You will need to make sure that they have some basic information about Migraine and that they know you have a disease. You'll need to be clear about what kind of support or help you need from them.
Another great form of personal support comes from other migraineurs, whether you join an online community or group such as my personal favorite, the forum at My Migraine Connection; chat with other Migraineurs on Twitter; join or start a face to face Migraine support group; or get on the phone with other Migraineurs in a relaxation teleclass; or join one of our Managing Life with Migraine teleconferences.

Medication support – you need medication choices to support you in preventing migraines and stopping them when they occur.
Tool-kit support – Whatever you use to comfort yourself when you do get a migraine – comfy pillows or blankets, ice packs, hot baths, cups of tea, essential oils, soft music, soft lights, whatever you use to help you to feel better.
Structure & routine support – this is what you do regularly to make the most of your well time and stay as well as you can. It will include your medications and nutrition, your exercise routine, relaxation routine, sleep routine.
Where is support missing in your life? Sometimes making a list of the pieces that are missing and taking just one step at a time can make a big difference. Like finding one person to talk to, or scheduling one doctor's appointment.  Giving a teleclass a try, or stocking up on comfort supplies.
What can you do to build your support system?
- Megan
Hands together image courtesy of Maria Angelie.
Tags: managing life with migraine, migraine support, Migraine treatment, migraine treatment plan
Posted in Managing, Medicine, Tips & Techniques | Comments (4)