Posts Tagged 'Migraine research'
October 16th, 2010
On Thursday of this week I had a great opportunity. I was invited by Jack Barrette of WEGO Health to be on a panel presenting Health Activists' perspectives to pharmaceutical marketers. The conference was called the Multi-Channel Pharma Marketing Event, and participants were hearing about how to market in a new world of informed medical consumers, health activists, and social media. My fellow panelist was Allison Blass, of Lemonade Life, a diabetes blogger and activist.
So here's what I think about Migraine and pharmaceutical companies, what I went into this conference with. First of all, pharma companies want to sell their drugs, because that's what they do, and how they make their profits. So marketers are looking for new and better ways to… that's right, market their products. Do their companies make too much profit? Are drugs too expensive? Well it is very expensive to develop new products, and takes years and years. I understand this. The fact that insurance companies are run on a profit motive is a harder one for me to take – their motive will never make them want to give us all we need to treat our disease, and the fact that we have uninsured people, and no universal, single-payer system, so some people can't afford meds at all, and others are at the mercy of insurance companies that ration meds, those are the real crimes. Don't even get me started!
So how much should pharma companies profit? I don't know. I don't know whether they make more profit than say, banks and financial companies. I do know they
make something we need, and our system runs on profit. And here's where the Migraine angle comes in – they don't make enough of what we need, the basic research hasn't been done yet, they haven't developed the drugs, we haven't had a real new innovation since the triptans, and we need better products to prevent and treat Migraines. Desperately! You with me so far?  What we really need is a cure, as Allison said, so ultimately the pharma companies should be in the business of putting themselves out of business. Because it's the right thing to do.
In the meantime pharma companies want to get involved in social media, because that's where not only consumers but opinion leaders are. I asked a number of you on Facebook to tell me what I should say to them, and there was a fair degree of skepticism about their motives. It seemed to me the people I met were decent, committed people, who are selling things they believe in.  As one told me, he'd rather be selling drugs that help people then a lot of other things.
Anyway, Jack asked us to speak on what the rules of the road are, and what we would do if we had 10
million dollars to spend in our health communities. Allison and I expressed things in different ways but came up with a number of very similar ideas. I said, Rules of the Road: you have the power to educate, use it wisely and well.  Don't try to sell something like Excedrin Migraine as if it were a one-size fits all solution, a cure, and fail to disclose that 1. it doesn't abort your Migraine, only covers up the pain; 2. it won't kill the pain for many of us; and 3. it carries a substantial risk of Medication Overuse (rebound) Headache if used more than a couple of days in a row, or a couple of days a week. It was easy to pick on Excedrin Migraine because so many of us Migraineurs love to hate their ads!
As for the Imaginary 10 million, how about spending most of it to get the basic research about this disease done? Support Alliance for Headache Disorders Advocacy and Migraine Research Foundation. Then if they want to spend some money on line supporting our community, sponsor patient education, Migraine diaries, information about a whole life approach to managing Migraine (an approach that pharmaceuticals are only one part of).  Let some more of us who are committed to helping people with this disease become professionals at it by supporting our efforts with paid positions. Life costs money (as Allison said) and people with the passion to help should be able to make a living at it. And if you support and sponsor what our community needs, and are known as good guys, we will be more eager for your products when they are finally developed, and more likely to continue using your products over time, if they do their job.
The audience was great, asked terrific questions, and it was a great experience. Kudos to Jack who had me really get present again to what I am doing and why. As you may know if you read my sparse postings lately, I have been working a demanding day job as an attorney and mediator, and haven't found much time to be on line lately. Well, I'm lit up and raring to go, so expect to hear some more from me.
- Megan
Tags: Alliance for Headache Disorders Advocacy, migraine, Migraine research, Migraine Research Foundation, Multi-Channel Pharma Marketing Event, pharmaceuticals, WEGO Health
Posted in Advocacy, Medicine | Comments (0)
May 8th, 2009
The National Headache Foundation has a great idea.  There are at least 36 million Americans who suffer
from Migraine disaease.  (Yes, look around.  That's one out of every 12 people you know!) If just one million of us gave a dollar each, that would raise a Million dollars for Migraine research!  Did I mention that Migraine research is so underfunded that the research is about 30 years behind any other major disease that impacts this many people?  Yes, I did, but that's okay, I'll mention it again.  Please go back and read what we were lobbying for at Headache on the Hill.
Only one out of 36 of us has to participate to make this work.  Are you game?  Go on over to the National Headache Foundation and give just one dollar!
Teri Robert lets us know about a lovely added twist, just in time for Mother's Day!  Have a mother or grandmother with Migraine Disease?  Are you married to one?  Is your sister one?  How about giving one dollar for Migraine research in her name – a lovely way to recognize her on Mother's Day!  Read Teri's post The Perfect Affordable Gift for Migraineurs here.  The National Headache Foundation is launching the Migraine Million Campaign just in time for Mother's Day – to raise awareness that this is a genetically based disease.  Talk to your Mom about Migraine disease.
- Megan Oltman
P.S. Six percent of men have Migraine disease too. You can give a dollar in the honor of all those Mother's sons!
Tags: Migraine disease, Migraine research, National Headache Foundation, Teri Robert
Posted in Advocacy, Current Affairs | Comments (0)
March 2nd, 2009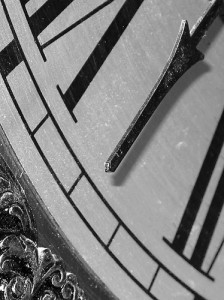 If you read my post about Headache on the Hill last week (or even if you didn't but you're keeping current in the world of Migraine advocacy) you know that there is currently a letter on Members of the US House of Representatives desks, asking them to direct the National Institutes of Health (NIH) to spend a fair share of their budget on Migraine and headache disorders research.
You can make a difference, it's easy, and the time is NOW.  Use this link to go to the Alliance for Headache Disorders Advocacy (AHDA) and take action.  There is a letter already prepared to go to your representative – you can add your own text to it, and when you fill in your address, the form will automatically determine who your representative is and direct it to the correct congressional office.  Easy as pie.  It will literally take you 2-3 minutes, and the more of us they hear form, the better chance we have of succeeding.  A sentence or two of your own experience as a Migraine sufferer will help them understand why this is so important!
Please take a couple of minutes to make a difference for all of us!
- Megan
Clock face image courtesy of Steve Burke.
Tags: Alliance for Headache Disorders Advocacy, Migraine research, National Institutes of Health
Posted in Advocacy | Comments (0)