Posts Tagged 'migraine management coaching'
October 31st, 2009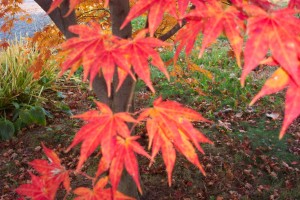 Remember the serenity prayer? God grant me the serenity to accept the things I cannot change, the courage to change the things I can, and the wisdom to know the difference. People ask me how I can coach someone to improve their Migraine profile (frequency and severity of Migraines). Isn't that in the realm of things we cannot change?
With Migraine disease we are often at the effect of forces we can't change. We have highly sensitive nervous systems, and we can't always predict our Migraines. But there are things that we can do, to make a difference for ourselves. I have identified ten areas of our lives where we can take action and make changes that can impact the frequency and severity of our Migraines.
1. Rest & Sleep: Getting 7 – 9 hours of restful sleep per night; going to sleep and waking up at approximately the same time every day; getting to sleep before midnight each night; and taking time during your day to rest when you are tired.
2. Hydration: Drinking at least 2 liters of water or non-caffeinated, non-alcoholic fluid per day; and increasing your fluid intake when you have a Migraine.
3. Nourishment: Eating nourishing food at regular mealtimes; avoiding letting your blood sugar drop or letting yourself get shaky with hunger; avoiding foods that you know trigger you; drinking no more than 2 caffeinated beverages per day; and consuming alcohol only in moderation.
4. Environmental Triggers: Avoiding living or working around extreme noise; avoiding smoking, living or working around smoke; avoiding perfumes or chemical fumes in your living or working environment; using sunglasses and hats to protect yourself from bright light; and working to clear your environment of other triggers.
5. Exercise: Doing some form of physical activity on a daily basis; getting aerobic exercise at least 3 times a week for 20 minutes; and stretching daily.
6. Relaxation: Participating in some form of deliberate relaxation, activating your relaxation response, for at least 30 minutes a day; and taking mental breaks between periods of concentration or intense activity, walking away, changing gears, disengaging, slowing down.
7. Work: Doing work, volunteer work, a hobby or other pursuit that gives you purpose, satisfies and sustains you.
8. Relationships:Being happy with your relationships; and having relationships that are loving, fun, that support you and sustain you, with good communication.
9. Medical Care: Being happy with your communication with your medical providers; being happy with the expertise of your medical providers; and being happy with the care given you by your medical providers.
10. Treatment Options: Being satisfied with your Migraine treatment options; having educated yourself about available treatment alternatives; using your treatments effectively – as directed, when needed; and using complementary medicine and comfort measures to supplement medications.
When I am coaching a Migraineur we look at which area to start working on, which would be the easiest to change, and which would make the biggest difference. We can't change everything at once; we must have someplace to start. The support of a coach and a group of other Migraineurs helps make and sustain the changes that make a difference.
- Megan Oltman
Tags: Migraine management, migraine management coaching, serenity prayer
Posted in Managing, Tips & Techniques | Comments (0)
August 27th, 2009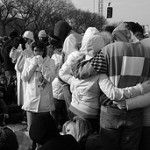 Next week I'll be launching something exciting here at Free my Brain. Since I started looking for help with my Migraines over five years ago, I've been looking for a support group, and hearing about the value of support groups.  Since I've been hosting the Managing Life with Migraine teleconferences on the last Sunday of every month, participants have been telling me how much they love being on the phone with other Migraineurs.  The doctors we've had on the teleconferences have spoken about the value of making progress with small manageable goals.  People email me all the time asking about a support group – okay – I hear you! I coach Migraineurs in managing the various aspects of their lives needed to see an improvement in their Migraine profile and quality of life.  I've also led coaching groups for years, and know how a group can help each other to move forward – so…
I will be leading a twice monthly Migraine Support and Coaching Group. A group of up to 12 Migraine and headache sufferers will be getting together by phone (on a secure conference line) twice a month, to exchange support, tips, ideas and encouragement, and receive coaching and training from me to improve your Migraine profile and overall well-being.  We will work with your doctor's recommendations, finding small manageable goals you can take on that will help you make progress.  Group members will also get access to daily e-mail coaching from me and two relaxation teleclasses per month, training you to calm you nervous system and make it less vulnerable to Migraine triggers.  You will form relationships with other group members, supporting  each other in taking the actions you need to take to move forward.
Meeting face to face is wonderful, and if you have the opportunity to do that, good for you. Most people I know who have run face to face support groups find that they are hard to sustain over time. For those of us with Migraine disease and headaches, it is key to simplify our lives and cut down on stressors. Having one more thing to get out to can be difficult. You can be in the Free my Brain Migraine Support and Coaching Group from the comfort of home, on the phone.
Frankly, I can't wait for this group experience.  Here's what you can expect: your fellow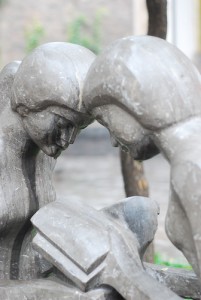 group members will also be pursuing goals in improving their health – and you will learn from them.  Group work on relaxation exercises and developing your ability to calm your nervous systems. The supportive structure of actions to take between sessions and a partner to talk to, to keep you in motion. Your coach and the other participants cheering your results and supporting you through the challenges. A place to vent and talk about your pain and challenges with others who support you and really understand, and keep focusing you on moving forward. Come by the Migraine Support and Coaching Group page to register or learn more, or contact me with your questions. I hope you'll join me!
- Megan
Tags: managing life with migraine, Migraine management, migraine management coaching, migraine support, support group
Posted in Communicating, Managing | Comments (0)
May 20th, 2008
Hi all.  Adrienne at WEGO Health interviewed me and published the interview yesterday in her blog at WEGO Health.  Take a look at the Spotlight Interview if you'd like to learn more about what I'm up to with Migraine Management Coaching, handling my life, what I'm working on and all that jazz.
Cheers,
Megan
Coming to you from a 10 day migraine free streak – Woohoo!
Tags: migraine, migraine management coaching, WEGO Health
Posted in Managing | Comments (0)