Posts Tagged 'migraine advocacy'
October 21st, 2010
Have you heard the news? Botox has been approved by the FDA for treatment of chronic Migraine. I first heard it from Diana Lee at Somebody Heal Me, but it's been in the press this past week. This is great news for many chronic Migraineurs. Health insurers who have been refusing to pay for the highly expensive treatment will now lose the excuse that it is not a standard, accepted treatment. The FDA approval probably doesn't guarantee they will cover it, but makes it much more likely. Like most Migraine treatments, Botox doesn't work for everyone. As I understand it, for some Migraineurs, the injections into specific points in their heads and necks paralyze muscles that otherwise would contribute to the triggering of Migraines. With FDA approval, the treatments will be available for a much larger group of sufferers.
I guess some jokes are inevitable. Just for the record, the injections are highly unlikely to be into the same spots in your face that would plump up wrinkles, unless you just happen to have a wrinkle on one of those trigger points. Sorry. But I just ran across someone joking about it, and it got my goat.
A friend of mine who is a M.D. and has a great understanding about Migraine, has been very supportive of me, and also happens to work in a company that manufacturers dermatological products (so you could see she has some professional interest in the topic) posted a link on Facebook to the FDA approval of Botox. I commented that it was great news. Another friend of hers (who I don't know) commented after me, saying "suddenly, I feel a headache coming on. sign me up!" Okay, I don't know if this woman is a Migraineur or not and I don't want to go off half-cocked, but it put me on slow burn. First I kind of shrugged, then read it again and was annoyed and gradually I'm getting that agitated feeling in my stomach… that could lead to a Migraine, among other things.
I'm trying to get at my feelings. The implication that I read there is that it's a joke that you could get Botox for a "headache," that people should fake headaches in order to get cosmetic Botox treatments. It trivializes our condition, maybe completely unknowingly, but even so. I was inclined to let it go so as to not drum up trouble, but if I don't take on an opportunity to educate, I'm not being true to myself.  So I'm going to answer her. If you're reading this post on Facebook, I already have.
Of course I'd love to really let loose, but I want to educate, not alienate, so here's what I'm saying:
Migraine disease is a serious neurological illness which is one of the top 20 most disabling conditions world-wide. Chronic Migraine sufferers have Migraines 15 or more days per month. For some of us, Botox helps prevent or lessen the impact of some of the Migraine attacks. The Botox is not injected in places that would help anyone with their wrinkles. It may be surprising, or sound strange, but it's not a joking matter. I don't think you intended to offend, but please understand that your comment trivializes a very real disease suffered by 36 million people in the USA alone.
What do you think? Am I doing right by our cause?
- Megan
Tags: Botox, Botox for Migraine, chronic migraine, migraine advocacy, Migraine disease, Migraine education
Posted in Advocacy, Communicating, Current Affairs, Medicine, Rant | Comments (1)
October 24th, 2009
Betsy Blondin, editor and creator of the spectacular book of art and writing by Migraineurs, Migraine

Expressions, has created a new advocacy campaign. A friend suggested that people purchase a copy of Migraine Expressions for their U.S. Senator or Representative, to help raise awareness and understanding of our disease in Congress. Betsy loved the idea and launched the effort to "Express Migraine to Congress." At least 7 books are on the way to Congress!
To participate, purchase a book for $18.95 here: Express Migraine to Congress, and let Betsy know on the PayPal form or via e-mail which Congress person to send it to. Betsy will keep track of the Congress members receiving books so we won't duplicate efforts on Betsy's blog here.  For each book purchased for Congress, Betsy will donate $1 to the Alliance for Headache Disorders Advocacy (AHDA) toward advocacy efforts.
If you can't afford to buy a book, you can use the links on Betsy's Senate and House of Representatives pages to send a message to your Congress members, asking them to help millions of Migraineurs by supporting Congressional hearings and increased funding for migraine research.
I'll be going to the AHDA's third Headache on the Hill day of advocacy in February, and these books sent to Congress beforehand will help raise awareness of what we are lobbying about. Momentum is building for Congressional action. Our lobbying efforts have resulted in legislative report language supporting increased attention by the NIH for migraine research. Cindy McCain coming forward as a Migraineur and pledging to advocate for Congressional hearings, has to increase our visibility.
Let's support Betsy in this great idea to raise awareness!
- Megan Oltman
Tags: AHDA, Congress, Headache on the Hill, migraine advocacy
Posted in Advocacy, Books | Comments (0)
September 16th, 2009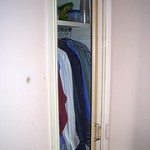 You may know that Cindy McCain came out of the closet as a Migraineur in the past few weeks, revealing her long struggle with the disease, and very controversially likening her suffering to that of a prisoner of war.  Whatever you may make of that statement, there is no doubt that this will bring a lot of attention to Migraine disease.  A high profile advocate may be just what we need to finally get some recognition for the huge impact of this disease. Cindy McCain gave the keynote address at the International Headache Congress in Philadelphia last week, and Teri Robert got an exclusive interview with her.  You can read Teri's inspiring article here: Interview with Cindy McCain.
- Megan
Tags: migraine advocacy, Migraine and Headache awareness
Posted in Advocacy, Current Affairs | Comments (0)
April 22nd, 2009
Coming up this Sunday, April 26th, at 4 pm Eastern time, I will be hosting the second of our monthly

Managing Life with Migraine Teleconferences with Michael John Coleman, Co-Founder, President, and Executive Director of MAGNUM, the National Migraine Association.  The association was founded in 1994, and has been instrumental in many pieces of legislation that have made a difference to the lives of Migraineurs.  In their own words:
MAGNUM: Migraine Awareness Group: A National Understanding for Migraineurs, was created to bring public awareness utilizing the electronic, print and artistic mediums, to the fact that Migraine is a true biologic neurological disease, to assist Migraine sufferers, their families, and coworkers, and to help improve the quality of life of Migraine sufferers worldwide.
Michael John Coleman is one of MAGNUM's Co-Founders, an award-winning photographer (though we can't show you photos on the teleconference), and has been involved in many significant battles for Migraineurs in the past 15 years.  We'd love to have you join us on the teleconference.  The call is free but you must register to be on the call.  Go to Managing Life with Migraine Teleconferences to register.  If you already registered for last month's teleconference there's no need to register again.
- Megan Oltman
Tags: MAGNUM, managing life with migraine, migraine advocacy
Posted in Advocacy, Managing | Comments (4)
February 7th, 2009
Most of the time we do what we can to manage our own Migraines and support others, but don't feel like we can have much of an impact on the disease itself or our treatment options. Coming up on February 24th is the Alliance for Headache Disorders Advocacy's (ADHA) Annual "Headache on the Hill" – a day of advocacy on Capitol Hill where we will be lobbying our Congressional representatives for a larger share of National Institutes of Health dollars for Migraine and Headache Disorders research. I'm very excited to tell you that I will be in Washington along with Teri Robert and a number of leading Migraine specialists and advocates to speak with my Congressman and Senators. Read some more about what Teri has to say about it here: We Need Your Help to Get Better Migraine Treatment.
So, here's what happens in the meantime. The ADHA will need your help in writing to your representatives sometime soon, possibly before Headache on the Hill, to inform them about the issues and ask them to lend their support. Could you please go over to the ADHA site today and sign up for their mailing list?  This way you will know when it's time to write your representatives. Why are Migraine and Headache Diseases so under-represented when it comes to our National Health dollars? Probably because we haven't had the kind of organized advocacy that other diseases have had, but we can change that now!
I'll let you know here when it's time to write to your representatives, but please sign up with ADHA today so that you don't have to rely on me! Thanks for your help!
- Megan
Tags: action alerts, Alliance for Headache Disorders Advocacy, Headache on the Hill, migraine advocacy, Migraine disease, Teri Robert
Posted in Advocacy, Medicine | Comments (0)