Posts Tagged 'bio-identical hormone replacement'
February 14th, 2010
Migraines happen when those of us with excitable nervous systems – nervous systems prone to Migraine –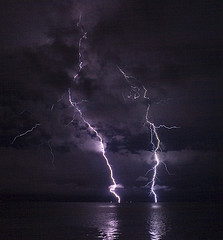 experience a change in our external or internal environment that triggers the Migraine process. This doesn't explain what causes Migraine, or why some of us have nervous systems that react like this. It just describes the process. Hormonal fluctuations are one of the internal changes that can trigger a Migraine. Migraines are not "caused" by hormonal fluctuations, but hormones can be a big factor for many Migraine sufferers. One theory about why more Migraine sufferers are female, by a proportion of 3 to 1, is that the fluctuations of our hormonal cycles make us more susceptible. Interestingly, up to puberty the numbers of male and female Migraine sufferers are more even; many more girls join the ranks with the onset of puberty.
It's hard to generalize with this disease; people are triggered by so many different things. Some women don't notice any particular effect of hormones on their Migraines, others seem to be only triggered by hormones, and for some hormones are one of a host of possible triggers.  That said, it is common for women to experience an increase in Migraines during peri-menopause, the period of years leading up to menopause when their hormonal levels are changing, and often beginning to drop off.
I had a sharp increase in Migraines, as well as onset of fibromyalgia, and increase in IBS as I moved into peri-menopause. I have found a bio-identical, bio-mimetic hormone replacement therapy which I believe has helped my overall health quite a bit. I started the program about 4 years ago. It has not had a noticeable effect on the number of my Migraines but has definitely decreased their severity. It has given me more energy and stamina overall, which has helped keep the fibromyalgia fairly mild, I believe. It also did away completely with many symptoms of menopause that were troubling me – hot flashes, night sweats, anxiety, insomnia, vaginal dryness. The program I use is known as The Wiley Protocol.
T.S. Wiley is a cancer researcher who hit on this method of replacing hormones in a pattern that mimics the hormonal patterns of a normal menstrual cycle. Her book, Sex, Lies and Menopause explains in great detail the effects of hormones on our bodies, on aging, and how she developed her protocol.
As I understand it, pharmaceutical HRT (hormone replacement therapy) chemically creates molecules which are similar to, but not identical to, the hormones our bodies produce. If the pharma companies are not inventing a new substance, they can't patent it or make much money from it, so you don't find these hormones advertised widely. Bio-identical HRT chemically synthesizes the exact same molecule our bodies produce, so that when we use it our bodies treat it as if we had produced it ourselves. Bio-identical HRT is made by compounding pharmacists. There are many producers of bio-identical HRT, some of them prescribe a constant level of the hormones to be used all the time. The drastic side-effects and health complications that come with pharmaceutical HRT are caused, Wiley says, by the fact that these are not molecules our bodies recognize, as well as by the fact that the hormones are dosed at a constant level which is not normal for our bodies. Bio-identical HRT can also cause problems when dosed at a constant level.
What is different about Wiley's program is that the hormones are not just bio-identical, they are "bio-mimetic." Wiley invented a method of dosing the hormones so they mimic the menstrual cycle of a healthy 20 year-old woman. The theory is to recreate a time when we are biologically at our healthiest, and giving our bodies the ebb and flow that is normal for them. Some women have bad Migraines when they are younger, and bad menstrual Migraines throughout their lives. I don't know if the Wiley protocol would help them with their Migraines. But if the Migraines began or drastically increased in menopause or peri-menopause, it makes sense to me to replace the hormone levels of a time when you didn't have the Migraines! The drawback, I suppose, is that as long as you are on the protocol you will menstruate. There are women in their 80's on it, getting periods. But I have found that my periods on the protocol are very regular and fairly painless. The horrid PMS and menstrual Migraines I got in my peri-menopause years are gone, as are the terrible cramps I had, both when I was young and again in recent years.
Wiley does suggest that Migraines can be treated by spreading the hormones more evenly throughout the day, instead of just in the usual morning and evening doses. I have not tried this – it makes a certain degree of sense, in evening out any hormonal fluctuations during the day. Hormones do not seem to be the only thing that triggers my Migraines, though.  If you read Wiley's book or visit the site you might get the impression that the protocol is a panacea for all problems of aging. I don't know if I buy into it that far, and as I said it has not been a complete solution for my Migraines. It has definitely made a big difference for me, though, and you may want to investigate it as a useful component of your toolkit.
Neither T.S. Wiley nor the Wiley Protocol has given me any payment for reviewing these products. If you click on the link to the book and buy it from Amazon, however, I will receive a small referral fee.
Tags: bio-identical hormone replacement, Hormones, Menopause, migraine, Migraine triggers, T.S. Wiley
Posted in Books, Managing, Medicine | Comments (1)
March 1st, 2009
It's my second day in a row where I feel achy and tired all over and just can't get going.  I've had my 8 1/2 to 9 hours of sleep; I have been taking it slow and easy.  This kind of fatigue is a common reaction for me when I have travelled or otherwise exerted myself over several days.  I guess a 3 1/2 hour drive to Washington, an evening of training, a late night, a day of lobbying with a Migraine at the end of it, a morning meeting then another 3 1/2 hour drive, then 2 busy working days, count as exerting myself.  It feels as if the tiredness stores itself up in my muscles and doesn't drain out for days on end.
It used to be that I felt like this every day, five or six years ago.  That was before I began taking thyroid supplements and bio-identical hormone replacement therapy.  It was also before I began practicing good sleep hygeine to manage my Migraines – getting enough sleep and the same amount, at approximately the same time, every night.
I have learned not to push myself when I feel this way.  I will recover faster if I rest and take it slow than if I try to power through and get a lot done.  It's hard, though, to cope with the mess around me and not be able to do much about it.  It's hard to cope with the reality that I have a lot of days like this, and I can't get done what I once could.
My primary doctor diagnosed me with chronic fatigue syndrome about six years ago; his treatment approach to it is mainly to seek to balance my hormones and that has helped a lot.  Coach Debra Russell of Artist's Edge helped me too; she and I traded coaching and it was Debra that taught me that when I am fatigued, I need to rest. Period.
Now I find myself wondering what else is available.  As I work with migraine sufferers and other chronically ill folks, I have read some more of the chronic fatigue and fibromyalgia literature.  I have to admit to a certain level of denial rearing its ugly head for me once again – I don't want to face the possibility that I might have fibromyalgia as well.  Of course we all know how silly this is (and denial always is silly, powerful and destructive though it may be) – because if I have it, I have it, whether I know it or not, and it's knowledge that is power, not ignorance.
Well, friends, I make my promise to you – I will go read up on cfs and fibromyalgia and find out what else I should be doing to take care of myself.  Today it looks like I'll be getting the taxes ready from my semi-recumbent position. Nice and restful, eh?
- Megan
Tags: bio-identical hormone replacement, chronic fatigue syndrome, Debra Russell, fatigue, fibromyalgia, migraine, over-exertion
Posted in Communicating, Managing, Musings | Comments (0)