June 27th, 2009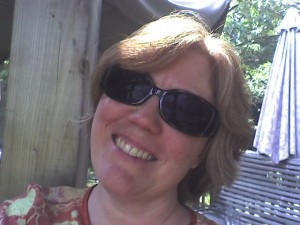 Hello dear readers, I've been quiet this week. It started with my daughter's high school graduation on Monday – where it has apparently become the fashion to cheer for one's graduates with air horns. Air horns aimed at the back of the head + bright hot sun & humid weather following many weeks of rain + more black storm clouds rolling in by the end of the ceremony + an emotional day = Migraine! By the way it really sounds like Migraine Puppet and I were at the same graduation, or perhaps are living the same life!
I have been blessed with plenty of work to do lately and in the current state of the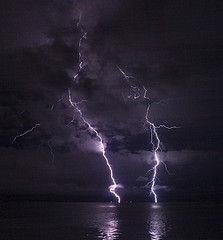 economy can't turn much of it away, so I haven't been able to devote much time out to Migraines this week. I've taken my medications and laid down but I've been back up working sooner than would be ideal, and with more storms, more rain, more graduation parties, more emotion (though thankfully no more air-horns!), teenagers' cars breaking down by the side of the road… it's been quite the Migrainey week. We're also getting ready for a graduation party of our own next weekend, deep cleaning the house, stirring up lots of dust!
Tomorrow I'm looking forward to taking some time out to talk to Dr. Bill Young about preventing and treating daily headache and intractable Migraine. (Do you think he'll tell me to slow down?) If you're registered for the Managing Life with Migraine teleconference series, don't forget to call in at 4 pm Eastern time. If you're not registered, there's still time, just follow the link and sign up, and you'll get the details to call in.
Hope to talk to you tomorrow!
- Megan
Tags: air-horns, graduation, managing life with migraine, storms
Posted in Communicating, Managing, Musings | Comments (0)