October 17th, 2008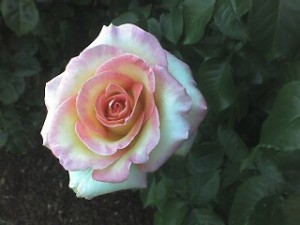 A funny thing happens when you start blogging.  There is this little bit of celebrity that arises.  I can admit that like many people I once secretly wanted to be famous.  My friend Laura told me in High School that she pictured me as a kind of revolutionary leader, with thousands chanting my name.  If that had ever been my ambition, I'd have to say that I failed miserably.  I've made it through nearly 50 years of life and I don't think even dozens have ever chanted my name.  Not at the same time, anyway.
But I digress.  I started this blog for a few reasons.  I wanted a place to share my thoughts on living with Migraine disease, and the other chronic illnesses I live with.  I particularly wanted to share my hope and strength, as someone who has come a long way in managing a life with these conditions.  I wanted to join the warm, intelligent, funny and committed community of Migraine and headache
bloggers and advocates who are making such a difference in the lives of patients and in advancing the understanding of this disease.  The big reason was this moment of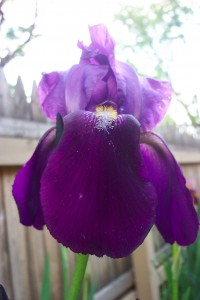 truth I had almost a year ago, when I realized that my chronic illnesses are not just an impediment in my life; they
are an opportunity to
share my professional tools and skills, and the
wisdom I have accumulated, to help others manage their lives with
Migraine.  I wrote a bit more about that a few months back in My Migraine Story.
I didn't really start the blog to keep the world posted on the doings in my own life.  I tell a lot of stories, partly because I come from a family of storytellers,and partly because I've always made points (with clients and anyone who will listen) by telling personal stories, about things that happen and lessons I learn.  So it's been a lot of fun doing that here.  And lo and behold, I learn that people are actually following (to some extent) what's going on in my life.  Little old me, Megan, Rachel & Adam's Mom, Danny's wife, Joan & Jim's daughter, Jon & Ellen's sister, the lady in the house on the corner by the field, the little red-head… that one.  It's a small and gentle sort of celebrity, but I find when I don't follow up on things I've mentioned, sure enough, you're actually listening, and sometimes you ask.
So the news between my ears…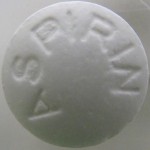 I'm looking for an allergist to determine whether I should even pursue this Medication Allergy challenge test idea, because as my friend Medieval Writer of Sparkling with Crystals reminds me, anaphylactic shock can potentially kill you faster than a doctor can save you, even in the hospital with a crash cart standing by.  
I'm spending a little time, just a few calls here and there, my head and energy levels allowing, volunteering for Barack Obama's campaign.  Please get out and vote for better health care!  You don't have to chance feeling well enough on election day; you can vote early in many states – go to Rock the Vote to check your state's rules.
My difficulties with the Topamax are settling down.  We'll see what happens when I go back to Dr. G and increase the dose next week!  Tingling has disappeared and the cognitive effects are fading.  An unexpected benefit seems to that it is functioning as an anti-anxiety med for me! I am a pretty
anxious person by nature, and I tend to obsess on things, but it seems like the slight loss of focus I have on the Topamax means I can't focus on something long enough to really obsess and get anxious! Kind of weird – but I'm just not worrying as much!  MaxJerz of Rhymes with Migraine pointed me towards this piece on Health Central's Anxiety Connection indicating that Topamax is sometimes prescribed in combination with other drugs to treat anxiety.  Who knew?  (Well obviously, someone did, but not me!)
I don't think the Topamax is having a major inhibiting effect on my Migraines yet, though I haven't had a really bad one in the month I've been on it.  I am doing a very slow titration to minimize side effects and will probably increase the dosage when I see my HA specialist next week.  Judith Warner wrote a pretty good piece about her difficulties with Topamax (not named, but quite identifiable) in the NYTimes today, but they didn't publish my comment.  I am trying not to take it personally!
Our Health Insurance Hassles and Headaches may turn out to be a blessing in disguise, NO
thanks to Oxford (who I will still refer to as the insurer from hell) because it looks like there are a range of better, more affordable options out there for us.  I got a lot of info that may help others, too, and will try to do a whole post on it soon.  For others who are struggling with insurance, if you have children, be sure to check out your state's insurance coverage for children.  Some states now extend that to parents of children 18 and under.  I know this is no help for childless people or those whose kids are grown; you deserve health insurance too!
In the meantime, I seem to be developing a lot of Acephalgic, or Silent, Migraines (phono & photo-phobia, dizziness, without head-pain) in the evenings.  It's better than having the head pain, but still means I have to retreat to my cave (i.e. bedroom) for the evening and can't hang out with the family much.  Bummer.  More to talk to Dr. G about next week.
And, (a drumroll please…) my biggest news… by next week (I hope) I should be launching my new website, containing this blog and other resources for Migraineurs, including relaxation teleclasses – stay tuned for more!  Hard at work on it now – soft greens and yellows – looking pretty – can't wait…
Hope your heads treat you well and you have an AWAP weekend!
- Megan Oltman
Tags: acephalgic Migraine, Adam Oltman Porcher, Adam Porcher, chronic illness, health insurance, medication allergies, Migraine disease, Topamax, vote
Posted in Communicating, Current Affairs, Musings, Weblogs | Comments (4)