January 19th, 2008
Gotta rant today. I've been hearing too much about blaming the victims lately. And when we start down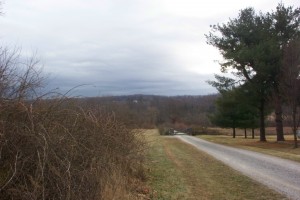 the road of "it's all in our heads"there's danger ahead.
What migraineur has not heard that as a put down? "It's all in your head!"  What people mean by that is, it's psychosomatic, or it's psychological, or snap out of it – you can control this.  Migraines are in our heads – and in other parts of our bodies as well. They are a series of rapid firings of a bunch of overexcited neurons – in our brains, which happen to be in our heads, not our elbows or our spleens. So what? Just because something is taking place inside our head, doesn't mean we have control over it. Try snapping out of it! Try snapping out of depression, or anxiety, or worse yet seizures, or a stroke. Try not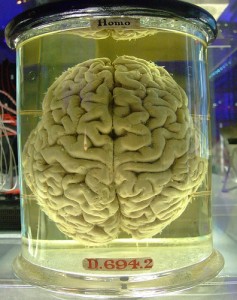 thinking of an elephant while you're at it. We can't even do that!
Is that a statement straight out of the mind/body fallacy or what? The brain is a bodily organ.  It controls the rest of the body, to a large extent, but that doesn't mean it's not part of the body. Just because we use it to think thoughts, doesn't mean we can control its processes or malfunctions. We like to think we are completely independent in producing thoughts, but our thoughts are strongly influenced, if not controlled, by our emotions, and emotions are produced by biochemical secretions. You can't think your way out of an illness. Or maybe you can, who knows, but I can't, I've tried!
On the other hand, our bodies influence our brains. We put chemical substances in – foods, nutritional supplements, medications, that help or hinder our recovery, relieve or trigger our migraines. We walk and exercise and that affects our moods and our thoughts.  And keeping a positive attitude, doing things to take care of ourselves, reaching out for support and helping others – all these things can influence our moods, and our health. They should be part of our migraine treatment plan. But they won't take away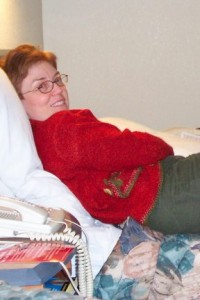 the underlying condition. I cannot think or emote or eat or exercise my way to a redesign of my neurons.
This kind of thinking is particularly damaging when it feeds into our own perfectionism and guilt about being ill. The next person who says that, you might say, "I can't think myself well, but you can think yourself tolerant!"  After all, their prejudices against migraine are all in their heads!
- Megan
Laying low with a headache – keeping migraine at bay
brain photo courtesy of Gaetan Lee
Tags: blaming the victim, Migraine brain, Migraine pain, psychosomatic illness, tolerance
Posted in Rant | Comments (6)