July 1st, 2008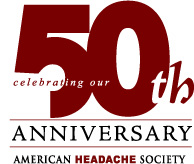 Last week the American Headache Society held its 50th annual conference in Boston.  You may have read other news of the proceedings and the many new discoveries, inventions, understandings, and treatment options that were presented at the conference.  Lead expert Teri Robert of My Migraine Connection and Migraine blogger Eileen of My Life with Migraine attended the conference and will be posting a lot of information in the weeks to come.  If I may relay some tidbits second-hand, I was inspired to hear of their experiences in a collegial atmosphere where a number of dedicated medical professionals and advocates are working and sharing ideas to help bring us relief from this life-stealing disease.   I wish I could have gone along, but first things first.  I need to get my own migraines under better control before attending conferences, which have always tended to trigger me.  Though I suppose there might be no better place to be with a migraine!
The conference will provide material for many posts, both here and all around the Migraine blogosphere.  I'm going to share a couple of highlights that I am particularly interested in, and we'll touch on more of the new information as I have a chance to digest it.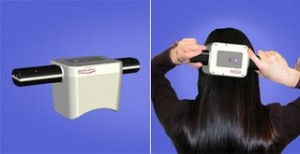 One new device which looks promising is the transcranial magnetic stimulation, or TMS, device.  Tested for use by those suffering from Migraine with Aura, the TMS device is held at the base of the skull at the first sign of aura (visual and sensory disturbances experienced by about 20% of migraineurs).  You push a button to deliver two short magnetic field pulses to the brain.  Apparently these pulses scramble and abort the abnormal electrical activity which takes place in the brain during a Migraine attack.  The basic black and white model looks good for this raven-haired lady; maybe they'll come out with some more colors soon!  But seriously, this is a great alternative, since everyone can't use triptans, and even if you can, triptans knock you out of action for a while.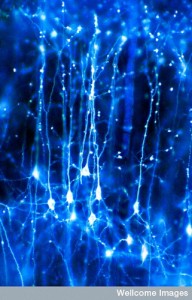 New research was presented about Why Pain Becomes Chronic.  New understandings of how pain becomes chronic can help headache specialists develop new therapies which can help sufferers with Chronic Daily Headache.  One of the new understandings involves the role of glial cells in the brain, which agitate neurons, increasing pain signals to the brain.  Use of opiates appears to activate glial cells, so can contribute to the development of chronic pain.  Research was also presented indicating that expectation of pain affects its severity, that in the case of chronic pain, the nervous system "over-reacts" but that this overreaction is physiological, not psychological.  A very important distinction – biological changes have been observed in the nerves themselves.  In other words, the pain is "all in our heads," in physiologic structures in the brain, not "all in our heads" in any psychosomatic sense.  I must say I feel vindicated – read my post It's All in your Head on the difference between what's in our heads physiologically and the old psychosomatic accusation we are so often subjected to.
Yet another piece I am particularly interested in deals with Migraine in women and the role of hormones and the menstrual cycle.  More on that when I know more!
Overall, the good news is, there are good people out there looking out for us, working hard to find ways to treat this disease.
- Megan Oltman
Neurons image courtesy of Rebecca Radcliff.
Tags: American Headache Society, Chronic Daily Headache, chronic pain, glial cells, Migraine treatment, Migraine wih Aura, transcranial magnetic stimulation
Posted in Advocacy, Medicine, Science | Comments (4)