Archive for the 'Current Affairs' Category
October 21st, 2010
Have you heard the news? Botox has been approved by the FDA for treatment of chronic Migraine. I first heard it from Diana Lee at Somebody Heal Me, but it's been in the press this past week. This is great news for many chronic Migraineurs. Health insurers who have been refusing to pay for the highly expensive treatment will now lose the excuse that it is not a standard, accepted treatment. The FDA approval probably doesn't guarantee they will cover it, but makes it much more likely. Like most Migraine treatments, Botox doesn't work for everyone. As I understand it, for some Migraineurs, the injections into specific points in their heads and necks paralyze muscles that otherwise would contribute to the triggering of Migraines. With FDA approval, the treatments will be available for a much larger group of sufferers.
I guess some jokes are inevitable. Just for the record, the injections are highly unlikely to be into the same spots in your face that would plump up wrinkles, unless you just happen to have a wrinkle on one of those trigger points. Sorry. But I just ran across someone joking about it, and it got my goat.
A friend of mine who is a M.D. and has a great understanding about Migraine, has been very supportive of me, and also happens to work in a company that manufacturers dermatological products (so you could see she has some professional interest in the topic) posted a link on Facebook to the FDA approval of Botox. I commented that it was great news. Another friend of hers (who I don't know) commented after me, saying "suddenly, I feel a headache coming on. sign me up!" Okay, I don't know if this woman is a Migraineur or not and I don't want to go off half-cocked, but it put me on slow burn. First I kind of shrugged, then read it again and was annoyed and gradually I'm getting that agitated feeling in my stomach… that could lead to a Migraine, among other things.
I'm trying to get at my feelings. The implication that I read there is that it's a joke that you could get Botox for a "headache," that people should fake headaches in order to get cosmetic Botox treatments. It trivializes our condition, maybe completely unknowingly, but even so. I was inclined to let it go so as to not drum up trouble, but if I don't take on an opportunity to educate, I'm not being true to myself.  So I'm going to answer her. If you're reading this post on Facebook, I already have.
Of course I'd love to really let loose, but I want to educate, not alienate, so here's what I'm saying:
Migraine disease is a serious neurological illness which is one of the top 20 most disabling conditions world-wide. Chronic Migraine sufferers have Migraines 15 or more days per month. For some of us, Botox helps prevent or lessen the impact of some of the Migraine attacks. The Botox is not injected in places that would help anyone with their wrinkles. It may be surprising, or sound strange, but it's not a joking matter. I don't think you intended to offend, but please understand that your comment trivializes a very real disease suffered by 36 million people in the USA alone.
What do you think? Am I doing right by our cause?
- Megan
Tags: Botox, Botox for Migraine, chronic migraine, migraine advocacy, Migraine disease, Migraine education
Posted in Advocacy, Communicating, Current Affairs, Medicine, Rant | Comments (1)
February 17th, 2010
A new study of 18 Migraine sufferers reported in the Archives of Dermatology Monday indicates that Botox may be helpful for those who describe their pain as "crushing" or "eye-popping." That's an interesting new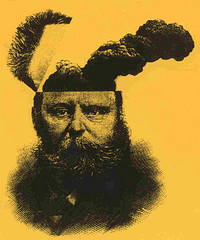 distinction. So, not so good for those of us, like me, who walk around saying "My head explode!"
It's hard to say how significant a study of 18 patients is, and previous reports on Botox for Migraines have been mixed at best. This study reports an average reduction from 7 Migraines per month to 1 Migraine per month, among those who responded to the Botox. You can read a bit more about the study here: Does Botox Stop Some Migraines? in the Minneapolis – St. Paul Star Tribune. What really interests me, though, is the fact that the description of the pain itself is indicative of whether the Botox will help or not. Pain is so subjective, and so difficult to measure, it's fascinating that there could be a correlation between how we experience the pain and the mechanics of our Migraines.
I'm imagining a time when you can describe your pain, and get a specific treatment for it. Head imploding? Try this. Head exploding? Try that. What about that one where little people with grapefruit spoons are trying to scrape your brain off the inside of your skull? I hate that one.
- Megan
Tags: Botox, migraine, Migraine treatment, pain
Posted in Current Affairs, Medicine, Musings | Comments (5)
December 9th, 2009

The AHDA (Alliance for Headache Disorders Advocacy) makes us aware of an opportunity to make a difference in the future of headache medicine. Please take action today to support the the Klobuchar / Collins Amendment to the Senate Health Care Reform Bill. Apparently the bill sets up bonus Medicare payments to doctors from certain primary care specialties. This will give an incentive and encourage doctors to enter and stay in primary care practice.
The AHDA tells us:
Physicians who specialize in headache medicine provide primary or principal care for patients with headache disorders and more than 90% of them are neurologists. Unfortunately, neurologists have been unaccountably left out of eligibility for these bonuses. If the Health Reform Bill passes with the incentive program as it is written, it will significantly undermine the ability to recruit and retain doctors to the field of headache medicine. Headache doctors are already very scarce, and it will become that much harder to find one.
Senators Klobuchar of Minnesota, Collins of Maine and Brown of Ohio, created a bipartisan amendment to the bill that would add neurologists to the Medicare incentive program. The AHDA is backing the amendment along with other groups that support sufferers from neurological diseases, including the American Academy of Neurology, the ALS Association, the Parkinson's Action Network, the Epilepsy Foundation, the Brain Injury Association of America, the Alzheimer's Foundation of America, and the National Multiple Sclerosis Society.
In five minutes or less, you can add your voice to support for the Klobuchar / Collins Amendment and help encourage doctors to go into and stay in headache medicine. Just go to the AHDA's special dedicated page: Email Your Senators to Support the Klobuchar/Collins Amendment. They've designed it to be really easy – please just take a few minutes and do it now! That is all.
- Megan
Tags: Alliance for Headache Disorders Advocacy, headache disorders, headache specialists, health care reform
Posted in Advocacy, Current Affairs, Medicine | Comments (0)
December 3rd, 2009
Teri Robert at My Migraine Connection reports today on a study on use of sumatriptan (Imitrex and generics)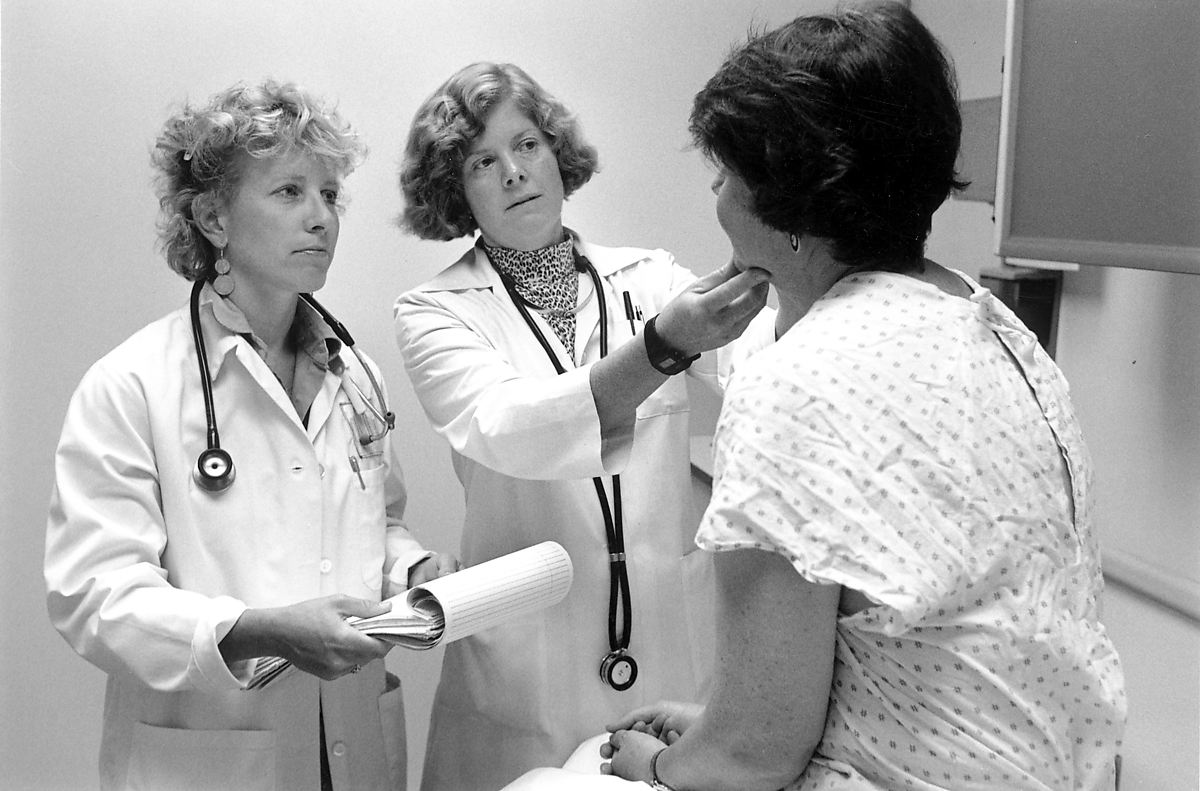 and naratriptan (Amerge) to abort Migraines during pregnancy. The article is well worth a read. Migraines, Triptan Safety, and Pregnancy. The study is preliminary, but indicates that the overall risk of birth defects is not raised significantly (from 4% general risk to 4.6% risk in the study) with use of sumatriptan. There was not enough data to draw a conclusion as to use of naratriptan. This is potentially good news for pregnant Migraineurs. Although the results are preliminary, it's well worth discussing with your doctor if you are experiencing Migraines during pregnancy.
- Megan
Tags: Migraines, pregnancy, triptans
Posted in Current Affairs, Medicine | Comments (0)
September 30th, 2009
I may have mentioned that lately I have been writing articles for Health Central's My Migraine Connection on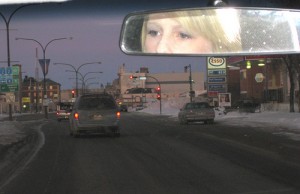 legal topics related to Migraine, as well as answering some of the questions that readers ask on the site. A reader came on recently and reported that her driving privileges had come under supervision by her state's Motor Vehicle Commission (MVC) because she had self-reported that she had frequent Migraines. The MVC was considering whether to suspend her license. She was asking what to do. This sounded like a nightmare to me; I was really distressed for her, so I did some research. In the first place I discovered, not too surprisingly, that her state's MVC had broad powers to supervise, suspend, retest or otherwise question the driving of anyone they suspected might have any kind of medical condition that could make them an unsafe driver. Researching further, I learned that just about every state has given similar powers to its MVC.
My suggestion was that she get a statement from her doctor that she knows the signs of a Migraine and does not drive when she has one, and that she consult an attorney. She came back later and reported that her MVC had taken her medical documentation, made her retake the road test, but that they had not suspended or restricted her license.
I did some more research and wrote two articles based on it, one called Migraines and Driving Don't Mix – reviewing cases which have found people driving under the influence of pain killers (legally prescribed for Migraines) to be DUI, and other cases which found people driving with a Migraine (not with medications) were not DUI. I did stress that Migraines themselves impair us – they slow our reflexes and reaction time, interfere with cognitive function, aura obscures our vision, the pain and nausea distract us. I even went so far as to say I wouldn't be surprised to see a case somewhere in the future where someone had a Migraine, caused an accident, hurt someone, and was held liable or criminally responsible.

In the second article, called Migraines and Our Drivers License, I reviewed the Motor Vehicle laws which set up medical review of driving privileges, trying to make people aware that we could have our licenses reviewed or suspended if Migraines impact our driving and the MVC finds out about it!
It's been an interesting few weeks for me on the inter-tubes – I did not make myself very popular with some Migraineurs over all this! One group of readers thought I was being condescending. On one site someone ranted about how if cell-phone talking, lane-changing speeding morons should be allowed to drive, why should Migraineurs be singled out? I was called "militant" and I'm not some people's favorite person. Several people asked me to tell them how they are supposed to get to work, function, etc…
I think I learned a lesson about my writing style, and I'm going to do my best to be more chatty and down to earth when I'm delivering hard news. I think that's what this was – a case of kill the messenger. I'm not the Migraines & driving police (or the anything police, for that matter). We're all going to have to use our own judgment. I just thought it was important for people to know 1) that Migraines impair us, sometimes even when we don't feel like they do; 2) that people have been convicted of DUI even taking legally prescribed medications; and 3) that right or wrong, our condition is being scrutinized by Motor Vehicle Commissions.
Last night I dropped my son at his music lesson and went to the supermarket. Near the end of my time in the market I was very hungry and jittery, and I started to get sensitive to light, an early warning sign for me of a Migraine coming. My son was across a divided highway from me, needing to be picked up, and I had a week's worth of groceries in a cart. So I had choices to make. I could have called my husband, and he could have come and got our son, me and the groceries. I decided to eat something and see if raising my blood sugar would hold the Migraine off. So I went through the checkout line and sat in the car eating for a while. I felt less jittery and better right away, and I made the judgment call that the Migraine was not going to hit full force in the 15 minutes it would take to get home. I picked up my son, drove home, and all was well.
Was that the right thing to do? Was I putting convenience ahead of safety? Was I being a hypocrite in light of the articles I just wrote and the position I've been taking? We have to make judgment calls every day with this disease. If my head had been hurting, if I was getting dizzy or confused, I would not have driven. I have called for rides, or pulled over to the side of the road in those situations before. I always try to err on the side of caution. Several people have left comments since I wrote the articles, about family members who were badly hurt driving with a Migraine.
All I'm asking is that we take this seriously, that we plan ahead, have a back-up plan, and take ourselves off the roads before we endanger ourselves and others. And I know it's not fair, that there are lots of morons on the road who shouldn't be driving, and all of that. It's a very uncomfortable subject – it challenges our independence. I know. Sorry. I'm not trying to drive you crazy. Please don't kill the messenger!
- Megan
Rearview mirror image courtesy of Dean Shareski; Steering wheel image courtesy of Tomas Fano.
Tags: driving, DUI, migraine, Migraine medication
Posted in Communicating, Current Affairs, Managing, Travel | Comments (16)
September 28th, 2009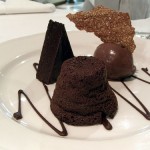 Results of a research study presented at the International Headache Congress in Philadelphia this month show preliminary indications that a diet rich in cocoa may aid in preventing Migraines. Animal studies suggest that cocoa supresses inflammatory responses in the trigeminal nerve, the main nerve involved in Migraine.
There's some irony here as chocolate is identified as a common Migraine trigger food. This may be because of caffeine or tyramine content, however, rather than cocoa content. I don't know whether the caffeine or tyramine are present in the cocoa, or in some other ingredient of chocolate. The researchers caution that these are early results. If see benefits in humans as well, maybe they will find a way to isolate the anti-inflammatory parts of the cocoa from any potentially triggering parts.
I would expect to see cocoa supplements or extracts coming down the pike. Since I have the good luck not to be triggered by chocolate (in fact, I get some relief from a Migraine by eating dark chocolate) I am going to start now. Cool weather is here – hot cocoa everyday? Why not! Mole sauce? Yum. I think I can come up with a diet rich in cocoa without too much trouble!
- Megan
Chocolate plate image courtesy of avlxyz/Alpha.
Tags: chocolate, cocoa, International Headache Society, migraine prevention
Posted in Current Affairs, Medicine, Musings | Comments (3)
September 23rd, 2009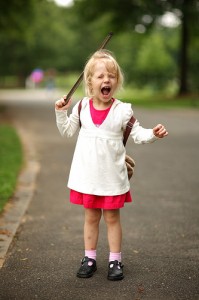 I went to a business lunch & learn presentation today, given by a very nice insurance agent, all about health insurance. He covered the history of health insurance, how we got in the mess we're in today, and some ideas about how to fix it. His intention was to give business owners an idea of some options and choices that exist now. Well, we didn't really get far into that last part, as so much of the time was taken up with people's impassioned views on the subject of our health care system. Not surprising in the USA today.
A lot of views were expressed about how people overuse medical care, and doctors over-test and over-prescribe in order to cover their butts against potential liability, how we expect higher standards of care than in the past, how we take too many prescription drugs and don't emphasize prevention enough. I can get with most of that, as far as it goes. I think health education and healthy lifestyle choices could be much more emphasized. I think the practice of defensive medicine is a real problem. But I don't think the answer is to turn back the clock and say if you injure your knee you should just live with the limitations for the rest of your life, rather than having rehabilitation available. I don't think having real effective treatments for conditions that were taken for granted throughout human history is a bad thing. People don't have to suffer like they did – throughout human history.
It was more than I could do in the short time we were together to really make the case for chronic illness, though I tried. We all need to be responsible for ourselves, and take care of ourselves, and looking to a doctor or a pill to solve everything is not the answer. But many of us do not have the option to go without medical care – we cannot function without it. And the advances in medicine that may be seen as excessive or unnecessary by some are not happening fast enough for us, to help us function.
Many of us with chronic illnesses are living the healthiest lifestyles imaginable. We've cut out the unhealthy things that others just think they should cut out. We don't have a choice because these things make us sick now. One guy said he thought it was crazy that healthy people and sick people should pay the same insurance premiums. This shows the problem with a traditional, for profit insurance risk model – but how can any rational person say that you have to be extremely wealthy to be a sick person? Should I pay twice (or five times) as much for my insurance as you? In other words if I get sick, if I have a genetic predisposition to disease, have an accident, or am just unlucky, I should go broke and end up an the street in order to pay for my care? Or maybe I should just die? A pure for-profit insurance model like this guy was championing, that's the real death panel.  (Choosing who should live or die based on ability to pay. We have that in this country right now!)
I'm responding to things that I couldn't respond to at the time without completely diverting the conversation. Unlike some wingnuts in town hall meetings around this country, I'm polite enough not to shout people down. Most of the time.
But what really got me was when we started talking about the Canadian model – interestingly, our presenter was a Canadian, living in the US for the last 15 years. He debunked the myth that people wait years for needed surgery in Canada. The same guy whose views I took issue with above said that in Canada the health care is free but the beer is really expensive. He said, "I'd rather have a cheap six-pack than a heart transplant." Now listen, he was trying to be funny, but come on. Ask anyone on the street if they'd rather have a beer or a heart transplant, and chances are only those who need heart transplants are going to opt for the second choice. Even if you don't like beer… The point is, that if you need a heart transplant, you should be able to have one without worrying about losing your life savings, or dying without the care you need. And yeah, go on and tax the unhealthy things to pay for the healthcare. Makes sense to me!
- Megan
Hit in the head image courtesy of Pawel Loj.
Tags: chronic illness, health care reform, health insurance
Posted in Advocacy, Current Affairs, Rant | Comments (4)
September 16th, 2009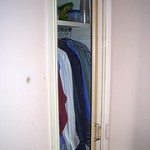 You may know that Cindy McCain came out of the closet as a Migraineur in the past few weeks, revealing her long struggle with the disease, and very controversially likening her suffering to that of a prisoner of war.  Whatever you may make of that statement, there is no doubt that this will bring a lot of attention to Migraine disease.  A high profile advocate may be just what we need to finally get some recognition for the huge impact of this disease. Cindy McCain gave the keynote address at the International Headache Congress in Philadelphia last week, and Teri Robert got an exclusive interview with her.  You can read Teri's inspiring article here: Interview with Cindy McCain.
- Megan
Tags: migraine advocacy, Migraine and Headache awareness
Posted in Advocacy, Current Affairs | Comments (0)
September 3rd, 2009
Last week Karen Lee Richards of Chronic Pain Connection let us know about a technological advance in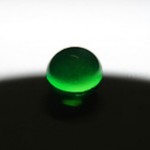 medication – the approval of Abuse-Resistant Morphine.  The idea is that extended release opioid-containing drugs like Oxycontin have been prone to abuse because they can be crushed, avoiding the time-release built into the capsule and allowing drug-abusers to take in large amounts of the drug at one time.
King Pharmaceuticals has created an extended release opioid, approved by the FDA and marketed as EMBEDA, which also contains Naltrexone, a drug that blocks opioid receptors.  If you take the drug as prescribed, no problem, the Naltrexone passes through your system without being released.  If, however, the capsule is crushed, the Naltrexone is released and the effect of the opioid is blocked. Very clever!  Read more about it in Karen's excellent article: Abuse-Resistant Morphine Approved.
This is very good news for chronic pain sufferers who must rely on these types of drugs to get by – societal fears of drug abuse, drug seeking in emergency rooms and similar issues have made it harder to live as a person with a chronic pain condition.  For those of us who must use an opioid occasionally for Migraine rescue, it's good news as well.
Now, not to take away from the seriousness of this, because it is really is a great advance, it does make me wonder – What other drugs could they engineer to make them abuse resistant?  What about our society's most prevalent Legal drug – Could we put something in alcohol to make it stop intoxicating people once they approach their legal blood alcohol limit? Just sayin…
- Megan Oltman
Tags: chronic pain, drug abuse, opioids
Posted in Current Affairs, Medicine | Comments (0)
May 8th, 2009
The National Headache Foundation has a great idea.  There are at least 36 million Americans who suffer
from Migraine disaease.  (Yes, look around.  That's one out of every 12 people you know!) If just one million of us gave a dollar each, that would raise a Million dollars for Migraine research!  Did I mention that Migraine research is so underfunded that the research is about 30 years behind any other major disease that impacts this many people?  Yes, I did, but that's okay, I'll mention it again.  Please go back and read what we were lobbying for at Headache on the Hill.
Only one out of 36 of us has to participate to make this work.  Are you game?  Go on over to the National Headache Foundation and give just one dollar!
Teri Robert lets us know about a lovely added twist, just in time for Mother's Day!  Have a mother or grandmother with Migraine Disease?  Are you married to one?  Is your sister one?  How about giving one dollar for Migraine research in her name – a lovely way to recognize her on Mother's Day!  Read Teri's post The Perfect Affordable Gift for Migraineurs here.  The National Headache Foundation is launching the Migraine Million Campaign just in time for Mother's Day – to raise awareness that this is a genetically based disease.  Talk to your Mom about Migraine disease.
- Megan Oltman
P.S. Six percent of men have Migraine disease too. You can give a dollar in the honor of all those Mother's sons!
Tags: Migraine disease, Migraine research, National Headache Foundation, Teri Robert
Posted in Advocacy, Current Affairs | Comments (0)